Awake through the night? Get in touch with Sam Pittis like these listeners...
9 May 2017, 16:16 | Updated: 17 May 2017, 09:15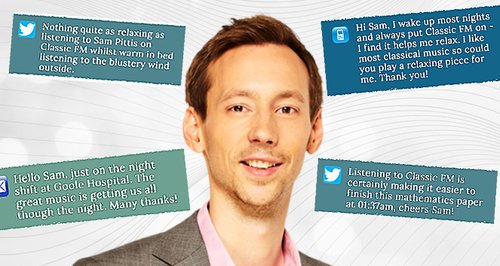 Lots of Classic FM listeners have been getting in touch with our night-time presenter Sam Pittis and he would love to hear from you too!
Whether you're working late, a natural night owl or consider yourself to be an early riser, you can join Sam Pittis for the perfect mix of Classic FM favourites to keep you company through the night, Monday-Thursday from 1-6am.
Lots of Sam's listeners - ranging from students revising, to taxi and truck drivers, to fans of other music genres who have stumbled across Classic FM and become a classical music convert - like to get in touch to tell him what they're up to or sometimes even make a request! You can get in touch too via Email or the form below, Text on 61812, and Twitter @SamPittis. In the meantime, why not take a look at just some of the numerous listeners who have got in touch with Sam recently...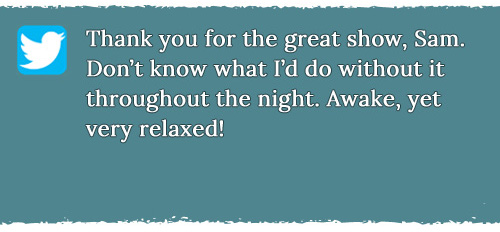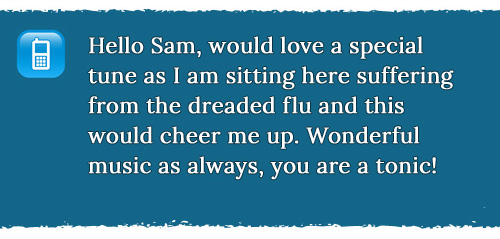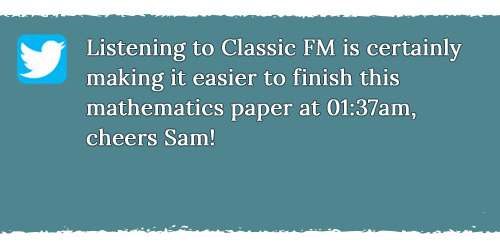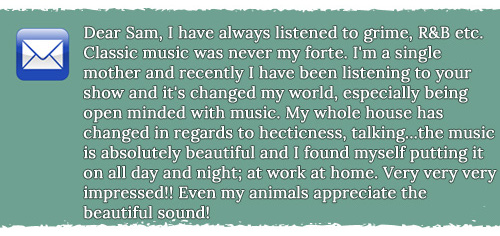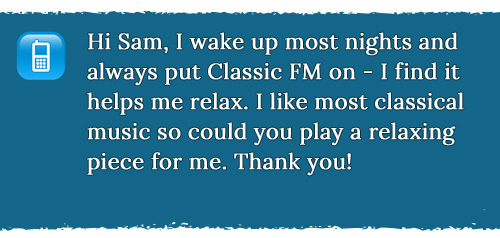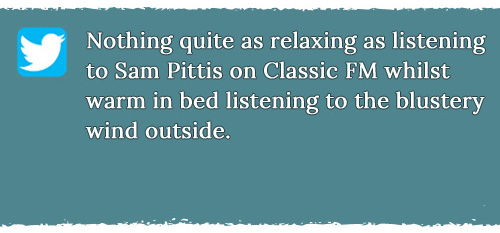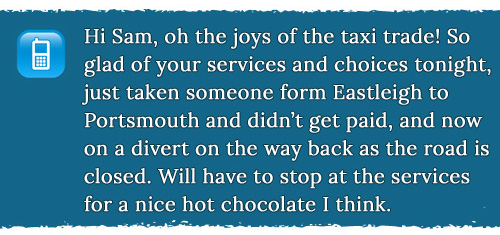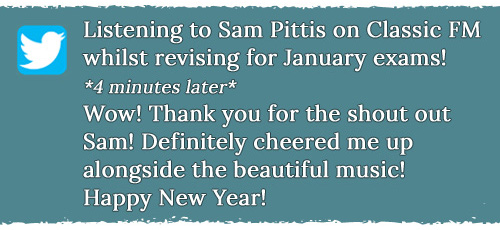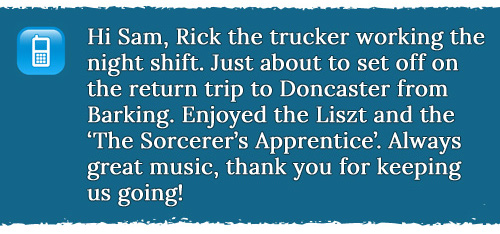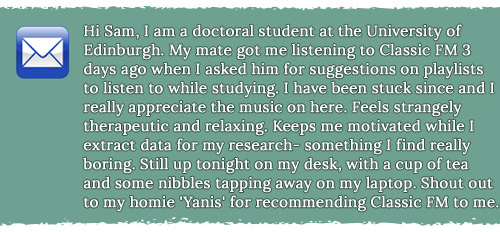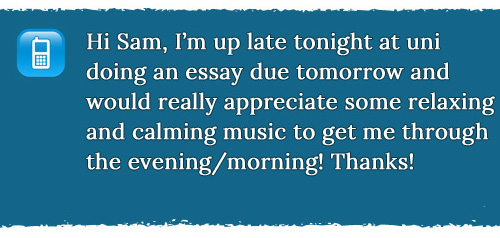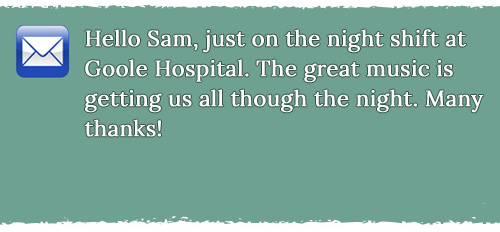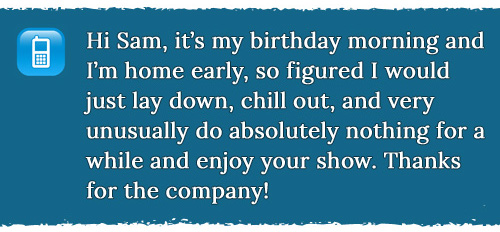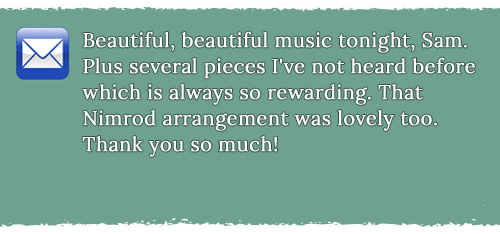 Remember, even if you're not awake during the early hours you can listen to Sam Pittis on the Classic FM Radio Player - the perfect accompaniment to studying or just while you have a cup of tea.