Tim Lihoreau's Big Mouth Quiz 2016
19 December 2016, 11:47 | Updated: 19 December 2016, 12:22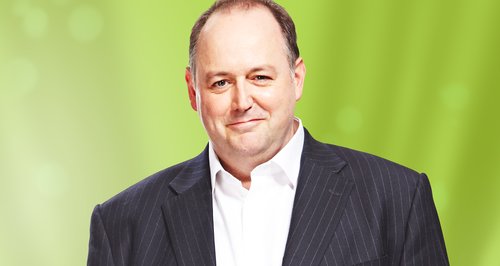 Classic FM's More Music Breakfast presenter Tim Lihoreau unveils his fiendish festive quiz. Tim has met nobody so far who can get more than eight correct. How many can you answer?
1. Boxing Day was originally the first ______ after Christmas.
2. ______ were originally called Christmas Cossaques?
3. The Roman festival of _______ went from 17-23 December.
4. A sixpence is often secreted in a Christmas pudding. Before this, it was a threepenny bit. Originally, it was a _______.
5. In 1847, ____ ____ 'invented' the Christmas cracker and is still the largest producer of crackers today.
6. What is Scrooge's profession in Dickens' original A Christmas Carol?
7. In 1652, Christmas was finally banned by the Puritans, a ban which lasted ______ years.
8. Wassailing is the practise of going to sing, from house to house, at Christmas, while both requesting and giving out ______.
9. Guizing is a masked form of wassailing, from which we get the Cockney term _____.
10. Chicago department store Montgomery Ward made their own Christmas giveaway, a colouring and story book in 1939, written by Robert L May. It was called ____ ____ ____ .
11. In olde England, noblemen would often appoint a commoner to swap places with them for the 12 days of the Christmas period. He was known as the ____ __ ______ .
12. In the 2003 Will Ferrell film, Elf, the part of Papa Elf is played by ___ _____.
13. In Iceland, there are traditionally ___ nights of present-giving up until Christmas Day.
14. The Royal Mail, which delivered most of the £1.5 billion worth of Christmas cards sent in 2015, was, for one year, 2001-2002, not called Royal Mail. It was called _____ .
15. The Snowman was first broadcast on December 26, 1982 on Channel 4. _____ ______ was the name of the boy treble who sang Walking In the Air.
16. In the classic original form of 'pantomime', the hero Harlequin loves Columbine, while characters Pierrot and Pulcinella look on. Trying to thwart the love match is Columbine's father called ________.
17. The first Christmas Day message from the reigning monarch, broadcast to the nation on the wireless, was in 1932. George V's speech was relayed from Sandringham, his words written by ____ ____ .
18. Turdus migratorius is the species name for the brown-chested American _______ .
19. The traditional Christmas poinsettia is a dwarf version of a Mexican shrub discovered in 1820 by Dr Joel _____ .
20. The two classic Bing Crosby films to feature White Christmas were White Christmas in 19___ and Holiday Inn in 19___.