The More Music Breakfast Friday (mostly) Classical Quiz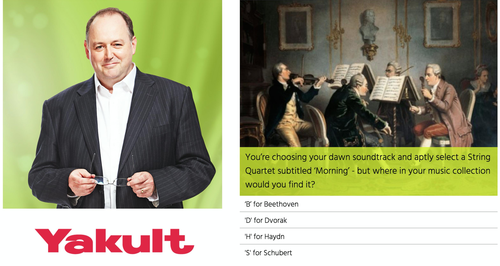 It's always good to get your grey matter working in the morning: put it to the test in our two-minute music and arts quiz - thanks to More Music Breakfast and Yakult.
Every morning in More Music Breakfast, Tim Lihoreau likes to give you the music to get you going and make you feel good. He also likes to pack into his show a bit of musical trivia, facts and a few puzzles.
Many in history have found mornings the best time for a spot of creativity and artistic inspiration. Thanks to Yakult, we've got 10 (mostly) classical questions for you about mornings, early routines and habits of a few great creatives. Give it a go and let us know your score.