Challenge Tim Lihoreau: 50 things to do at 50
1 August 2016, 10:17 | Updated: 22 November 2016, 15:09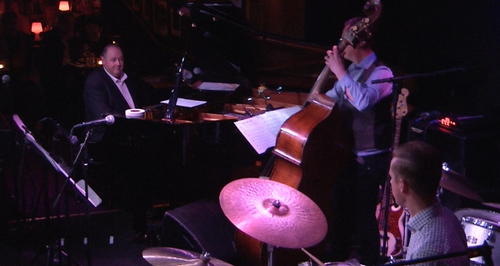 When Classic FM's More Music Breakfast presenter Tim Lihoreau turned 50, we asked you to set him 50 extraordinary tasks to complete. Here are ten of the best challenges.
Classic FM's More Music Breakfast host Tim Lihoreau was really looking forward to his 50th birthday – that is until we told him that, as a special gift, his colleagues and listeners had set him 50 out-of-the-ordinary things to do.

Here's the Top Ten so far of the extraordinary things he has got up to in his 50th birthday year:
1 Perform at Ronnie Scott's world famous jazz club
How cool is this? Tim made his debut at the legendary Soho club, playing Gershwin.
2 Learn to play a new musical instrument
Saxophonist extraordinaire Amy Dickson came into give Tim a beginner's lesson.

3 Go busking with John Suchet
4 Record some of Shakespeare's sonnets

Michele Fry from Oxford suggested Tim record some of her favourite Shakespeare Sonnets. Listen here to Tim carrying out the task:
5 Do a link in Welsh at our Classic FM Live concert at the Wales Millennium Centre on 30 June
Tenor Wynne Evans helped with some coaching, and introduced Tim live on stage in Cardiff:
6 Dress up as his favourite musician for a day
Tim couldn't resist becoming Charles Aznavour - an astonishing likeness - and, at the same time:
7 Play a piece of music live on air
8 Draw a portrait of a fellow Classic FM presenter
Can you guess who it is?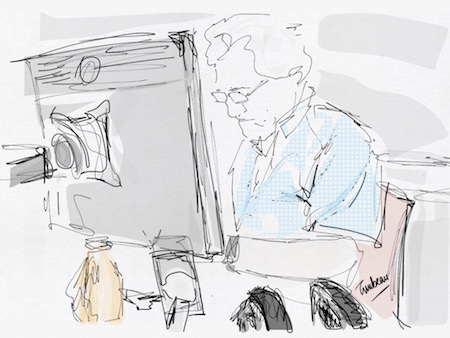 9 Hold a snake
Thanks to Bristol Zoo Gardens, especially Daniel in the education team.
10 Go fishing and catch a carp on rod and line
Thanks to our fly fishing expert Martin: www.troutguide.co.uk