We've revealed the name chosen for a superb piece of Welsh music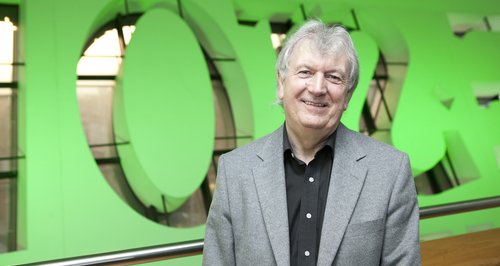 John Suchet asked you to suggest a title for a piece composed by the father of conductor Owain Arwel Hughes.
Back in February the acclaimed Welsh conductor Owain Arwel Hughes called upon Classic FM listeners to help him with a special task – to give a title to a wonderful miniature orchestral piece composed by his late father, Arwel Hughes.
Owain wanted to revive the second movement of his father's 1947 Suite for Orchestra as a stand-alone concert work at this year's Welsh Proms. But the piece didn't yet have a name.
That's where you came in. We asked you to come up with a title for the piece.
And the winning name came from Ian Provost from Altrincham who wrote, "The work very much reminds me of Wales. Only this last weekend my wife and I spent time in Pembrokeshire. Our journey look us through the Cambrian Mountains and to me this work embodied the moods of those hills. I think the work would be aptly named Cambrian Serenade.
Here Owain Arwel Hughes explains to John Suchet how he chose the name:
This is how John broke the news to winning entrant Ian Provost on the telephone. He and his wife Francis, who actually thought of the name, will now attend the Last Night of the Welsh Proms this month at which Owain Arwel Hughes will conduct Cambrian Serenade, and publicly acknowledge the creators of its name.
Have a listen to the piece here: