Everything You Ever Wanted to Know About Classical Music: upcoming shows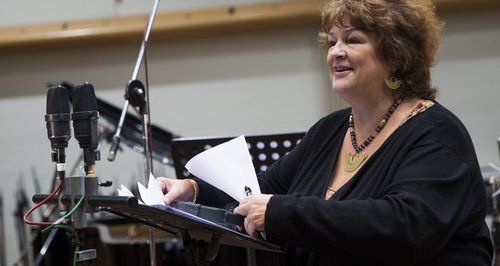 Sundays, 9-10pm. Text 61812, tweet @ClassicFM or email using the form below.
You can listen to last week's show on our Classic FM Radio Player, or go to the Classic FM Playlist for a list of the pieces played in each programme.
Upcoming Shows:
Sunday 18th February
Catherine Bott always welcomes suggestions from Classic FM listeners about the topics for the programme, and this week she takes the lead from Nicholas in Surrey who would like to learn more about Henry Purcell.
She'll put forward the argument that Purcell is not just a good British composer and not just a good baroque composer, but a genius. Selecting key works from solemn church music to opera and innovative instrumental music to bawdy drinking songs, Catherine demonstrates Purcell's impact and influence on music.
Sunday 25th February
On 1st March, it's World Book Day and Catherine Bott looks ahead to the celebration of literature by exploring the relationship between classical music and books.
She'll feature a selection of specific works or composers which feature in some of our favourite stories – such as Pablo de Sarasate's performance in the Sherlock Holmes tale The Red-Headed League. Catherine will also focus on authors who were keen classical music fans, such as Anthony Burgess, who wrote a piece based on the spoken rhythm of A Clockwork Orange.
Sunday 4th March
In her weekly exploration of classical music, Catherine Bott invites Classic FM listeners to suggest topics for her to tackle. This week, she's taking inspiration from listener Dagmar in Oxford who's requested a show about women conductors "as there are so few of them around".
Following on from the recent appointment of Marin Alsop as the first female director of a top Viennese orchestra, and as we look ahead to International Women's Day on 8th March, Catherine will select recordings featuring the likes of Jane Glover, JoAnn Falletta, Mirga Grazinyte-Tyla, Nathalie Stutzmann and Marin Alsop on the podium.
Sunday 11th March
Catherine Bott regularly invites listeners to suggest ideas for her to explore in this, the longest-running non-fiction series in British radio history – and tonight, Martin from Rustington asks: 'As a recent fan of classical music and as a taxi driver, both I and my passengers are really enjoying listening to Classic FM. I wonder if you could explain the different musical terms to me, e. concerto, symphony, opus etc.'
Prepare for an insightful hour of classical music definitions, featuring those requested by Martin, along with examples of musical forms such as the cadence and fugue.