The music of Temple Church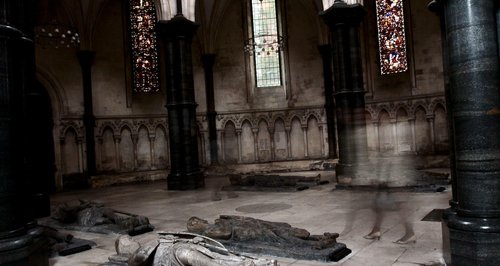 Catherine Bott surveys centuries of music connected with the historic London church. Everything You Ever Wanted to Know about Classical Music, Sunday 9 October 9pm.
Tonight, Catherine Bott marks the 350th anniversary of the Great Fire of London by delving into the history of London's Temple Church, and its role in classical music.

Her story goes back to the time when Handel heard the virtuoso, blind organist and composer John Stanley, who was appointed Organist to the Society of the Inner Temple in 1734. Stanley kept an annual performance of Messiah going after Handel's death. Catherine herself sings some sublime early music from the Burgos Codex de las Huelgas recorded in the Temple.

Many other significant musical events have happened there. In 1926, Temple chorister Master Ernest Lough made his world-famous recording of Mendelssohn's O for the Wings of a Dove. Sir John Barbirolli and the Sinfonia of London made their famous recording of Vaughan Williams' Fantasia on a Theme by Thomas Tallis in the church in 1962. Catherine plays both recordings tonight.

In more recent years, the Temple was the venue for the 2003 premiere of John Tavener's The Veil of the Temple, composed to last through the night until dawn in the manner of the grand vigils of the Orthodox Church.

The Temple also featured in the film of The Da Vinci Code – we'll hear Hans Zimmer's score this evening – as well as his music for Interstellar, which featured Temple's magnificent organ.
Hear the organ in action, here: