Everything You Ever Wanted to Know about Classical Music, Sunday 4 September 2016, 9pm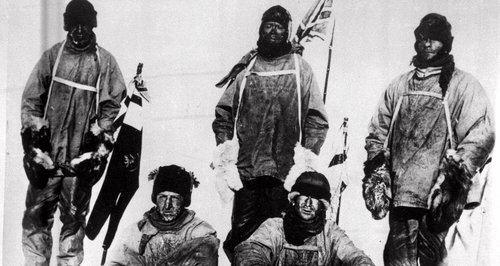 Catherine Bott ventures to the southern most tip of the planet to discover the music of Antarctica.
Among the previous 142 episodes of this show that she has presented over the past three years, Catherine Bott has taken us – through music – to some of the world's great cities, countries, and even whole continents that have inspired composers over the centuries.
Tonight, she heads off to one of the planet's least visited places, but one that continues to fascinate composers nonetheless – Antarctica.

The greatest work inspired by the icy wastes is Vaughan Williams's Symphony No.7, 'Sinfonia Antarctica', in which the composer drew on the themes from his score to the film, Scott of the Antarctic. And she'll also play music that Captain Scott and his ill-fated expedition (pictured) enjoyed on records they took with them, including Wagner, Puccini and Neapolitan popular songs.

Howard Goodall's Shackleton's Cross refers to a cross, erected to the memory of Sir Ernest Shackleton who died in 1922 whilst on a Polar expedition.

Film and television music is represented with the soundtracks to Frozen Planet, March of the Penguins and Eight Below.