What does classical music sound like in 3D?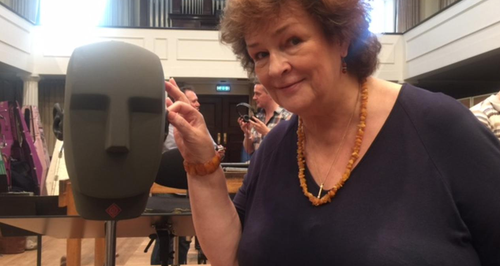 A very special show in which Catherine Bott explores the magic of binaural sound - but you'll need to listen with headphones. Everything You Ever Wanted to Know about Classical Music, Sunday 7 August 2016 9pm.
Binaural recording is a method of capturing sound that uses two microphones, arranged to create a 3D stereo sound sensation for the listener of actually being in the room with the performers or instruments. This effect is often created using a technique known as "dummy head recording', whereby a mannequin head is given a microphone in each ear.
So tonight Catherine Bott goes along to hear the Philharmonia Orchestra recording a number of pieces especially for Classic FM in binaural sound. Catherine walks around the orchestra, and you'll be able to hear some of your favourite pieces from different vantage points. How does the conductor hear the work? What does it sound like from a particular section of the orchestra, or the back of the hall? You won't believe your ears.
So have your headphones ready to reap the full benefits of the broadcast.