Everything You Ever Wanted to Know about Classical Music, Sunday 23 October 2016, 9pm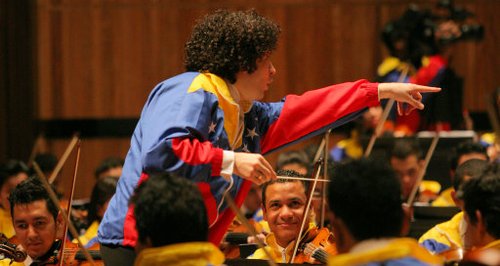 Who are the future stars of classical music?
Tonight, in the 150th edition of the show, Catherine Bott looks at the future of classical music. Who are the movers and shakers who'll guarantee that classical music will be performed and recorded long into the future?

Gustavo Dudamel and his Simon Bolivar Orchestra of Venezuela (pictured) have done much to raise up new generations of orchestral players in South America. We'll hear them on top form tonight. Among the promising instrumental stars also currently rising are the pianist Daniil Trifonov, the cellist Alisa Weilerstein, the guitarist Thibaut Garcia and the violinist Benjamin Beilman. Catherine has tracks from each of them tonight.

Classical music if anything is getting more and more international. Catherine's choice for most promising composer is the Icelander Ólafur Arnalds, best known here for his music for the TV series Broadchurch. In the world of Video Game Music, there's talent to be watched in Jessica Curry, composer of Everybody's Gone to the Rapture. And at the movies who can deny that Michael Giacchino is the natural successor to John Williams?