Everything You Ever Wanted to Know about Classical Music, Sunday 2 October 2016, 9pm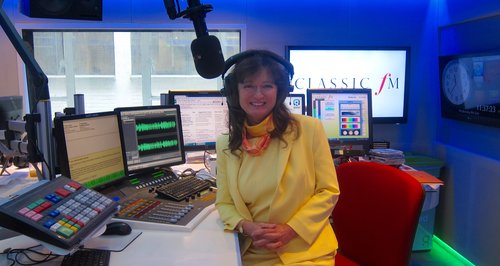 This week, Catherine Bott explores a big change in the world of film music, the rise of female movie composers.
Things are changing in the world of music: these days there are more and more women film composers. That hasn't always been the case. Now, Debbie Wiseman is Classic FM's Composer in Residence and women have won Oscars for their music – including British composers Anne Dudley and Rachel Portman, who we'll hear from tonight.
Catherine Bott caught up with Debbie Wiseman backstage at Classic FM Live, and asked her about women writing film music, and her most successful movie score for Wilde:
But it's interesting that Britain leads the field for women in film music. The earliest soundtrack in tonight's show is by Elisabeth Lutyens who, in order to earn a living as a composer, wrote music for films, contracted to Hammer horror movies. She was the first female British composer to score a film – in 1948.
Also tonight there's music from Watership Down by Angela Morley, and Jocelyn Pook's haunting scores for Eyes Wide Shut and Gangs of New York.