Everything You Ever Wanted to Know about Classical Music, Sunday 17 January 2016, 9pm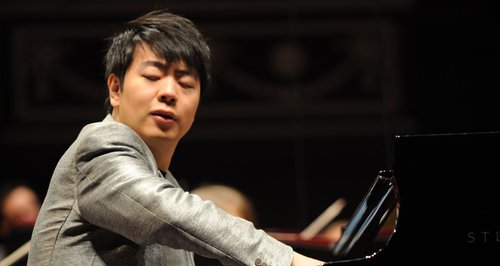 How has China produced so many great classical musicians?
Tonight Catherine Bott asks 'How is that China produces so many great classical musicians?'
Her investigation opens with a haunting track from the Oscar-winning score to Crouching Tiger, Hidden Dragon by China's leading composer Tan Dun, and played by the French-born Chinese-American cellist Yo-Yo Ma.

The rollcall of the rest of the talent on offer is breathtaking: cellist Jian Wang and today's superstar pianist Lang Lang; and Beijing-born guitarist Xue Fei Yang, who was the first guitarist ever to receive an international scholarship from the Associated Board of the Royal Schools of Music for her postgraduate programme at the Royal Academy of Music in London.

Yundi Li is most well known for being the youngest pianist to win the International Frédéric Chopin Piano Competition, in 2000, at the age of 18. And Yuja Wang began studying piano at age six, and by the age of 21 she was already an internationally recognized concert pianist, giving recitals around the world.
They, as well as Ji Liu and violinist Siqing Lü feature tonight, along with favourite pieces of Chinese classical music including the Butterfly Lovers Violin Concerto and the Yellow River Cantata.