David Mellor - Sunday 7 February 2016, 7pm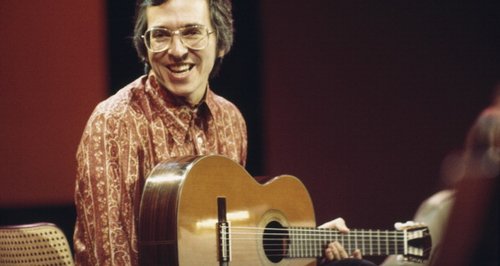 David Mellor celebrates the 75th birthday of the guitarist John Williams and enjoys some great tenors.
Tonight David Mellor celebrates the guitarist John Williams whose 75th birthday is being marked by a 57-album boxed set. David will be sharing Williams playing Rodrigo's Concierto de Aranjuez, along with a Schubert piano sonata arranged for guitar.
Also tonight some great tenor voices, including the mighty Luciano Pavarotti and the Maltese tenor Joseph Calleja singing a powerful moment from Verdi's Macbeth. And there's more Verdi to enjoy tonight as well with extracts from Nabucco.