David Mellor - Sunday 10 January 2016, 7pm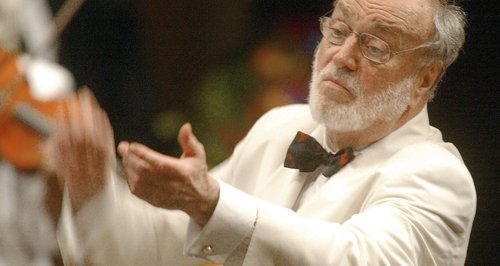 David pays tribute to two classical music legends - the conductor Kurt Masur and the pianist Alfred Brendel.
Tonight David Mellor is celebrating the life and work of the legendary conductor Kurt Masur who passed away last month.

We'll be hearing Beethoven's Coriolan Overture and the Brahms Academic Festival Overture conducted by Masur.

And there'll be an 85th birthday tribute to the pianist Alfred Brendel.
He'll be playing Mozart's Piano Concerto No.25, Bach's Concerto in the Italian Style and Beethoven's Moonlight Sonata.