The Classic FM Chart - Sunday 3 April 2016, 5pm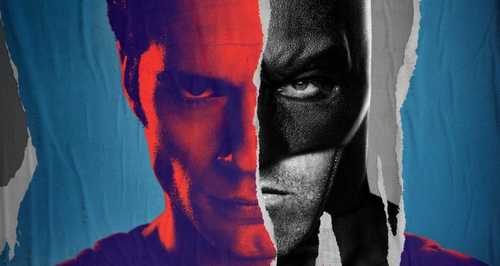 Richard & Adam v. Batman & Superman. Who will win the battle for No.1?
It was the ultimate test of strength and the superheroes prevailed. The original soundtrack for Batman V. Superman - Dawn of Justice have toppled the dynamic duo Richard & Adam from the top spot. And Zimmer's music also features in a new entry at No.27 from London Music Works.
At No.20, Clint Mansell's score for High-Rise is another new entry in the Chart. And Easter brought with it super sales for Bach's St Matthew Passion and St. John's Passion.
This
Week
Last
Week
Title & Artist
1
NEW
BATMAN V SUPERMAN - DAWN OF JUSTICE OST, HANS ZIMMER/JUNKIE XL


Buy from Amazon

-

Download from iTunes

2
1
BELIEVE - SONGS OF INSPIRATION, RICHARD & ADAM


Buy from Amazon

-

Download from iTunes

3
4
CINEMA, ANDREA BOCELLI


Buy from Amazon

-

Download from iTunes

4
5
ISLANDS - ESSENTIAL EINAUDI, LUDOVICO EINAUDI


Buy from Amazon

-

Download from iTunes

5
2
A YEAR OF SONGS, ALEXANDER ARMSTRONG


Buy from Amazon

-

Download from iTunes

6
3
ELEMENTS, LUDOVICO EINAUDI


Buy from Amazon

-

Download from iTunes

7
7
THE 50 GREATEST PIECES OF CLASSICAL , LPO/PARRY


Buy from Amazon

-

Download from iTunes

8
RE-ENTRY
STAR WARS TRILOGY, WILLIAMS/SKYWALKER SYMPHONY


Buy from Amazon

-

Download from iTunes

9
6
ROMAN HOLIDAY, ANDRE RIEU/JOHANN STRAUSS ORCHESTRA


Buy from Amazon

-

Download from iTunes

10
11
ELGAR/SYMPHONY NO 1, STAATSKAPELLE BERLIN/BARENBOIM


Buy from Amazon

-

Download from iTunes

11
9
STAR WARS - THE FORCE AWAKENS - OST, JOHN WILLIAMS


Buy from Amazon

-

Download from iTunes

12
12
SLEEP, MAX RICHTER


Buy from Amazon

-

Download from iTunes

13
RE-ENTRY
SPANISH GUITAR MUSIC, JOHN WILLIAMS


Buy from Amazon

-

Download from iTunes

14
8
IN A TIME LAPSE , LUDOVICO EINAUDI


Buy from Amazon

-

Download from iTunes

15
23
GLADIATOR - OST, HANS ZIMMER/LISA GERRARD


Buy from Amazon

-

Download from iTunes

16
NEW
BACH/JOHANNES-PASSION, AKADEMIE FUR ALTE MUSIK/JACOBS


Buy from Amazon

-

Download from iTunes

17
RE-ENTRY
MAN OF STEEL - OST, HANS ZIMMER


Buy from Amazon

-

Download from iTunes

18
21
THE ARMED MAN - A MASS FOR PEACE, KARL JENKINS


Buy from Amazon

-

Download from iTunes

19
18
40 MOST BEAUTIFUL ARIAS, VARIOUS ARTISTS


Buy from Amazon

-

Download from iTunes

20
NEW
HIGH-RISE - OST, CLINT MANSELL


Buy from Amazon

-

Download from iTunes

21
RE
RODRIGO/CONCIERTO DE ARANJUEZ, JOHN WILLIAMS


Buy from Amazon

-

Download from iTunes

22
RE
BACH/ST MATTHEW PASSION, EBS/GARDINER


Buy from Amazon

-

Download from iTunes

23
RE
INCEPTION - OST, HANS ZIMMER


Buy from Amazon

-

Download from iTunes

24
RE
NOW THAT'S WHAT I CALL CLASSICAL, VARIOUS ARTISTS


Buy from Amazon

-

Download from iTunes

25
RE
THE ULTIMATE CLASSIC FM HALL OF FAME, VARIOUS ARTISTS


Buy from Amazon

-

Download from iTunes

26
NEW
BACH/THE VIOLIN CONCERTOS, BERNARDINI/DUNEDIN/BUTT


Buy from Amazon

-

Download from iTunes

27
NEW
THE MUSIC OF HANS ZIMMER, LONDON MUSIC WORKS/PRAGUE PO


Buy from Amazon

-

Download from iTunes

28
RE
THE ULTIMATE GUITAR COLLECTION, JOHN WILLIAMS


Buy from Amazon

-

Download from iTunes

29
10
ELGAR/WALTON/CELLO CONCERTOS, ISSERLIS/PHILHARMONIA/JARVI


Buy from Amazon

-

Download from iTunes

30
RE
VIVALDI/THE FOUR SEASONS, STANDAGE/ECO/PINNOCK


Buy from Amazon

-

Download from iTunes