The Classic FM Chart - Sunday 20 December 2015, 5pm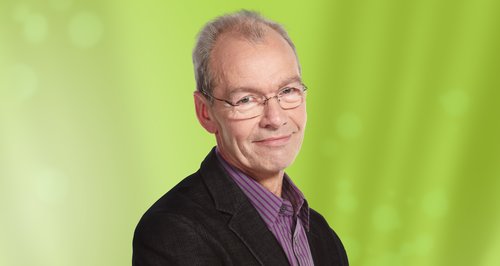 Which A will be the holder of the coveted Christmas No.1 spot? Alexander, Andre or Andrea?
Alexander Armstrong has had a remarkable year. He started presenting Classic FM's 3-hour Sunday lunchtime slot, he's continued to present the popular tea time television quiz show Pointless, he's starring in the live TV broadcast of The Sound of Music, and his debut album knocked André Rieu off the top of the Classic FM Chart.
And it's still there after three weeks. Alexander now holds the coveted Christmas No.1 spot for 2015.
Elsewhere it's business as usual in the Classic FM Chart with a stocking-full of seasonal releases. John Williams' collection of his music for The Star Wars Trilogy makes a welcome return to the Chart, riding high on the success of The Force Awakens, which is packing out cinemas around the world.
This
Week
Last
Week
Title & Artist
1
1
A YEAR OF SONGS, ALEXANDER ARMSTRONG


Buy from Amazon

-

Download from iTunes

2
2
CINEMA, ANDREA BOCELLI


Buy from Amazon

-

Download from iTunes

3
3
ROMAN HOLIDAY, ANDRE RIEU/JOHANN STRAUSS ORCHESTRA


Buy from Amazon

-

Download from iTunes

4
4
NOW THAT'S WHAT I CALL CLASSICAL, VARIOUS ARTISTS


Buy from Amazon

-

Download from iTunes

5
5
CLASSIC FM - CAROLS WITH ST PAUL'S, ST PAUL'S CATHEDRAL CH/CARWOOD


Buy from Amazon

-

Download from iTunes

6
6
THE DARCEY BUSSELL BALLET COLLECTION, VARIOUS ARTISTS


Buy from Amazon

-

Download from iTunes

7
7
BEST OF CHRISTMAS, ANDRE RIEU


Buy from Amazon

-

Download from iTunes

8
8
CHRISTMAS CLASSICAL VOICES, VARIOUS ARTISTS


Buy from Amazon

-

Download from iTunes

9
9
CHRISTMAS AT DOWNTON ABBEY, VARIOUS ARTISTS


Buy from Amazon

-

Download from iTunes

10
10
ELEMENTS, LUDOVICO EINAUDI


Buy from Amazon

-

Download from iTunes

11
11
ESSENTIAL CAROLS, KING'S COLLEGE CHOIR/WILLCOCKS


Buy from Amazon

-

Download from iTunes

12
12
CAROLS FROM KING'S COLLEGE CAMBRIDGE, KING'S COLLEGE CHOIR/WILLCOCKS


Buy from Amazon

-

Download from iTunes

13
17
THE ULTIMATE CLASSIC FM HALL OF FAME, VARIOUS ARTISTS


Buy from Amazon

-

Download from iTunes

14
13
ISLANDS - ESSENTIAL EINAUDI, LUDOVICO EINAUDI


Buy from Amazon

-

Download from iTunes

15
20
TAVERNER/MISSA CORONA SPINEA, TALLIS SCHOLARS/PHILLIPS


Buy from Amazon

-

Download from iTunes

16
15
THE CHOIR - THE ULTIMATE COLLECTION, VARIOUS ARTISTS


Buy from Amazon

-

Download from iTunes

17
18
LATEST & GREATEST - CLASSICAL STARS, VARIOUS ARTISTS


Buy from Amazon

-

Download from iTunes

18
RE
STAR WARS TRILOGY , WILLIAMS/SKYWALKER SYMPHONY


Buy from Amazon

-

Download from iTunes

19
16
NESSUN DORMA - THE PUCCINI ALBUM, JONAS KAUFMANN


Buy from Amazon

-

Download from iTunes

20
19
THE JOHN RUTTER CHRISTMAS ALBUM, CAMBRIDGE SINGERS/RUTTER


Buy from Amazon

-

Download from iTunes

21
21
CHRISTMAS CAROLS - THE VERY BEST, OXFORD TRINITY CHOIR


Buy from Amazon

-

Download from iTunes

22
14
THE ULTIMATE CLASSIC FM HALL OF FAME, VARIOUS ARTISTS


Buy from Amazon

-

Download from iTunes

23
23
LOVE IN VENICE, ANDRE RIEU/JOHANN STRAUSS ORCHESTRA


Buy from Amazon

-

Download from iTunes

24
RE
THE GREAT BRITISH CAROL COLLECTION, CHOIR OF TRINITY COLLEGE


Buy from Amazon

-

Download from iTunes

25
RE
THE PLATINUM COLLECTION, KATHERINE JENKINS


Buy from Amazon

-

Download from iTunes

26
24
A CLASSIC CHRISTMAS, VARIOUS ARTISTS


Buy from Amazon

-

Download from iTunes

27
28
RUTTER/GIFT OF LIFE, CAMBRIDGE SINGERS/RPO/RUTTER


Buy from Amazon

-

Download from iTunes

28
RE
MAGIC OF THE VIOLIN, ANDRE RIEU/JOHANN STRAUSS ORCHESTRA


Buy from Amazon

-

Download from iTunes

29
RE
DECEMBER LIGHTS, ANDRE RIEU


Buy from Amazon

-

Download from iTunes

30
25
DOWNTON ABBEY - THE ULTIMATE COLLECTION, LUNN/LONDON CHAMBER ORCH/KING


Buy from Amazon

-

Download from iTunes