The Classic FM Chart - Sunday 13 December 2015, 5pm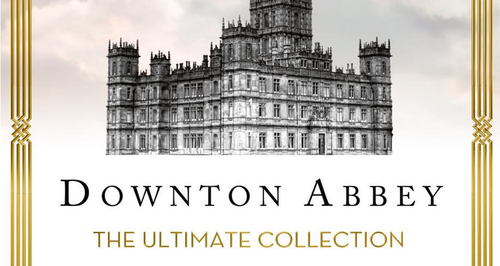 It's well and truly Christmas in the Classic FM Chart.
While Alexander Armstrong holds onto the No.1 spot for a third week, elsewhere in the Classic FM Chart Christmas has well and truly arrived. More than a third of the Chart is made up of compilations and collections of seasonal music.
The highest new entry is at No.25 - it's the Downton Abbey Ultimate Collection. Thirty-six tracks from all six series of the popular show are packed onto a double album. The music was composed by John Lunn, who also features as pianist on the collection.
This
Week
Last
Week
Title & Artist
1
1
A YEAR OF SONGS, ALEXANDER ARMSTRONG


Buy from Amazon

-

Download from iTunes

2
3
CINEMA, ANDREA BOCELLI


Buy from Amazon

-

Download from iTunes

3
2
ROMAN HOLIDAY, ANDRE RIEU/JOHANN STRAUSS ORCHESTRA


Buy from Amazon

-

Download from iTunes

4
4
NOW THAT'S WHAT I CALL CLASSICAL, VARIOUS ARTISTS


Buy from Amazon

-

Download from iTunes

5
6
CLASSIC FM - CAROLS WITH ST PAUL'S, ST PAUL'S CATHEDRAL CH/CARWOOD


Buy from Amazon

-

Download from iTunes

6
5
THE DARCEY BUSSELL BALLET COLLECTION, VARIOUS ARTISTS


Buy from Amazon

-

Download from iTunes

7
7
BEST OF CHRISTMAS, ANDRE RIEU


Buy from Amazon

-

Download from iTunes

8
8
CHRISTMAS CLASSICAL VOICES, VARIOUS ARTISTS


Buy from Amazon

-

Download from iTunes

9
10
CHRISTMAS AT DOWNTON ABBEY, VARIOUS ARTISTS


Buy from Amazon

-

Download from iTunes

10
9
ELEMENTS, LUDOVICO EINAUDI


Buy from Amazon

-

Download from iTunes

11
12
ESSENTIAL CAROLS, KING'S COLLEGE CHOIR/WILLCOCKS


Buy from Amazon

-

Download from iTunes

12
14
CAROLS FROM KING'S COLLEGE CAMBRIDGE, KING'S COLLEGE CHOIR/WILLCOCKS


Buy from Amazon

-

Download from iTunes

13
13
ISLANDS - ESSENTIAL EINAUDI, LUDOVICO EINAUDI


Buy from Amazon

-

Download from iTunes

14
17
THE ULTIMATE CLASSIC FM HALL OF FAME, VARIOUS ARTISTS


Buy from Amazon

-

Download from iTunes

15
11
THE CHOIR - THE ULTIMATE COLLECTION, VARIOUS ARTISTS


Buy from Amazon

-

Download from iTunes

16
18
NESSUN DORMA - THE PUCCINI ALBUM, JONAS KAUFMANN


Buy from Amazon

-

Download from iTunes

19
RE-ENTRY
THE JOHN RUTTER CHRISTMAS ALBUM, CAMBRIDGE SINGERS/RUTTER


Buy from Amazon

-

Download from iTunes

20
RE-ENTRY
TAVERNER/MISSA CORONA SPINEA, TALLIS SCHOLARS/PHILLIPS


Buy from Amazon

-

Download from iTunes

21
RE-ENTRY
CHRISTMAS CAROLS - THE VERY BEST, OXFORD TRINITY CHOIR


Buy from Amazon

-

Download from iTunes

22
16
SPECTRE - OST, THOMAS NEWMAN


Buy from Amazon

-

Download from iTunes

23
21
LOVE IN VENICE, ANDRE RIEU/JOHANN STRAUSS ORCHESTRA


Buy from Amazon

-

Download from iTunes

24
RE-ENTRY
A CLASSIC CHRISTMAS, VARIOUS ARTISTS


Buy from Amazon

-

Download from iTunes

25
NEW
DOWNTON ABBEY - THE ULTIMATE COLLECTION, LUNN/LONDON CHAMBER ORCH/KING


Buy from Amazon

-

Download from iTunes

26
RE-ENTRY
FAVOURITE CAROLS FROM KING'S, KING'S COLLEGE CHOIR


Buy from Amazon

-

Download from iTunes

27
RE-ENTRY
THE BEETHOVEN JOURNEY - PIANO CONCERTOS 1-5, ANDSNES/MAHLER CO


Buy from Amazon

-

Download from iTunes

28
20
RUTTER/GIFT OF LIFE, CAMBRIDGE SINGERS/RPO/RUTTER


Buy from Amazon

-

Download from iTunes

29
24
CLASSICAL VOICES, VARIOUS ARTISTS


Buy from Amazon

-

Download from iTunes

30
22
CANTATE DOMINO - LA CAPELLA SISTINA, SISTINE CHAPEL CHOIR/PALOMBELLA


Buy from Amazon

-

Download from iTunes