Charlotte Green's Culture Club - Sunday 7 February 2016, 3pm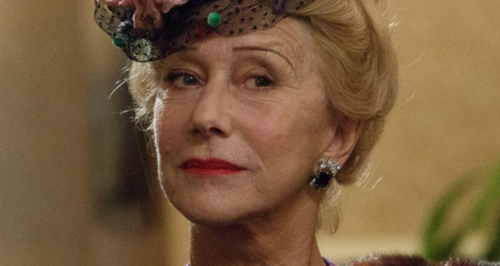 Helen Mirren, Tom Courtenay and Mirga Gražinytė–Tyla are Charlotte Green's guest this week.
Award-winning Dame Helen Mirren pops into the Culture Club to talk about her role in the new film Trumbo – a biographical drama which follows the life of Hollywood screenwriter Dalton Trumbo.
She talks about Hedda Hopper, the well-known American gossip columnist who was fiercely anti-Communist and a woman of great strength and power for her time.
Later in the show another celebrated actor, Sir Tom Courtenay, talks about the new film version of Dad's Army, which was released earlier this week.
And rising star conductor Mirga Gražinytė–Tyla pops in to talk about her new role as Music Director of the City of Birmingham Symphony Orchestra.
CBSO picks Mirga Gražinytė-Tyla as its next music director – and she's awesome >