A Minute with Alex James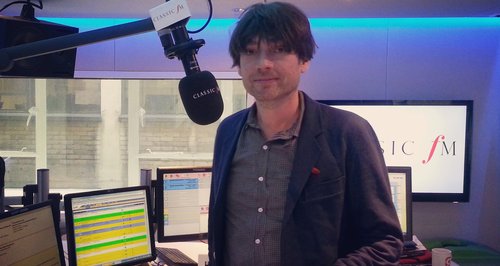 He's the bass-playing, cheese-making presenter who takes Classic FM listeners on a magical musical tour every Saturday night - but secretly he loves The Dooleys.
If you could sit down and have a coffee with one great composer, who would it be?
Hildegard von Bingen, definitely. She's one of the earliest and she was a nun - so she probably made cheese as well. Loads to talk about.
Favourite ever interviewee or guest?
Patrick Moore was pretty spectacular - and he made me poached eggs on toast. I'm glad I got a chance to speak to Robin Gibb as well. He was a big Mozart fan.
Who would be your four perfect dinner party guests?
Actually it would have to be six. The wife and kids. I like a low key dinner.

What's your guilty pleasure?
The Dooleys are brilliant. What?

Most memorable concert you attended?
Anne-Sophie Mutter was devastating at the Classic Brits a few years back. I try not to miss Classic FM Live at the Albert Hall especially if Karl Jenkins is involved. Feastival is always pretty special, too because it's here on the farm
Which superpower would you like to have?
I'll take Russia. I'd move in to The Hermitage.
What's your favourite snack when you're feeling a bit peckish in the Classic FM studio?
Being able to pop out for Japanese noodles in Soho is lovely. I'll take a Pot Noodle at a push.
All-time favourite piece of music?
Summer is Icumen in. It's an ancient round. I sing it with the kids. The Hilliard Ensemble do a much better version, though
All-time favourite book?
Something by Robert Louis Stephenson - either Treasure Island or Jekyll and Hyde.
All-time favourite film?
Kind Hearts and Coronets or School for Scoundrels. I love the British classics.