Alex James's Date Night - Saturday 9 July 2016, 7pm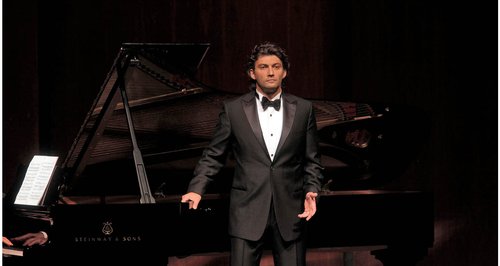 And it's a very happy birthday to superstar tenor Jonas Kaufmann.
Tonight, as Alex consults his calendar to uncover the weird and wonderful dates in the musical world over the week ahead, he wishes many happy returns to the heartthrob tenor of the moment Jonas Kaufmann. He turns 47 tomorrow.
Pianist Van Cliburn, one of the rare classical musicians to enjoy rock star status, was born on 12 July 1934. Alex will be celebrating the anniversary of his birth tonight, along with those of two US orchestras: the Boston Pops and the Los Angeles Philharmonic, Classic FM's Orchestra in America.
He also finds out how Mendelssohn got his sister tangled up with Queen Victoria in 1842, why Johann Strauss Senior came to regret his hasty marriage in 1825, and marks the premiere of Mozart's Symphony No.33 on this day in 1779.