Alex James's Date Night - Saturday 9 April 2016, 7pm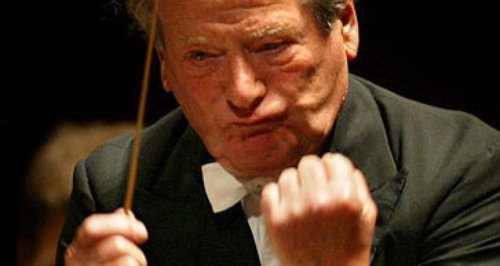 Alex James looks ahead to the major classical music anniversaries of the coming week.
Tonight Alex celebrates the birthdays of conductor Neville Marriner (pictured) and cellists Julian Lloyd Webber and Alisa Weilerstein.
He also has possibly the strangest anniversary ever marked on the show, when Berlioz took off to Paris from Florence disguised as a maid planning to kill his fiancée and her mother.