Alex James's Date Night - Saturday 6 August 2016, 7pm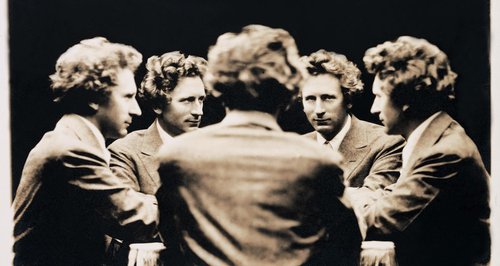 Alex James celebrates the major classical music anniversaries for the week ahead, including how Percy Grainger had a not so private wedding.
On 9 August 1928 at the Hollywood Bowl, some 20,000 people witnessed an extraordinary thing: the composer and pianist Percy Grainger got married at the end of a concert to his fiancée Ella Ström.
They might have had a clue it was going to happen because the concert marked the first performance of Grainger's bridal song, To a Nordic Princess.
Grainger met Ström, a Swedish-born artist, during a trans-Atlantic crossing to America. They stayed in touch and later became engaged. Percy, of course, had unusual tendencies of which Ella reportedly knew nothing in advance.
DISCOVER: Percy Grainger's Peculiar Passions >

This evening, Alex also discovers how Charles X awarded Rossini with France's highest honour – an unusual occurrence for an Italian and how Bach began a new job in 1703.