Alex James's Date Night - Saturday 3 September 2016, 7pm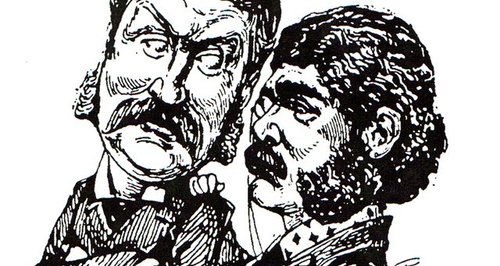 On this week in history, Gilbert and Sullivan make up over a carpet and Rossini goes walkabout.
On tonight's show, Alex discovers why a dispute over a carpet resulted in the total disintegration of the personal and artistic relationship between Gilbert and Sullivan (pictured) – and marks the day when the matter was legally resolved.

Plus – he'll find out why Rossini's one-month trip resulted in him not seeing his wife for four years.

And there'll be birthday candles for Romanian soprano Angela Gheorgiu and French pianist Jean-Yves Thibaudet.