Alex James's Date Night - Saturday 28 May 2016, 7pm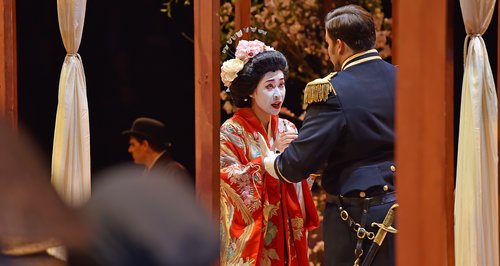 Alex marks the premiere of Madam Butterfly and other musical anniversaries.
Alex James invites you to join him for another whistle-stop tour through the week ahead in classical music, as he picks out all the most important dates, anniversaries and 'on this day' events.
Tonight, Alex marks the premiere of Puccini's Madam Butterfly in 1904. Puccini wrote five versions of the opera. An original two-act version was staged at La Scala, Milan on 17 February 1904, but was withdrawn after a disastrous premiere. Puccini then substantially rewrote it and it was this second version that was performed on this day, 28 May 1904 in Brescia, where it was a great success.
Other premieres under the spotlight tonight include Debussy's ballet L'après-midi d'un faune in 1912, and Rossini's The Thieving Magpie in 1817.
Alex will also discover why composer Benjamin Britten found himself in court during World War II. And there's celebratory cake to mark the birthday of conductor Sir Mark Elder.