Alex James's Date Night - Saturday 27 February 2016, 7pm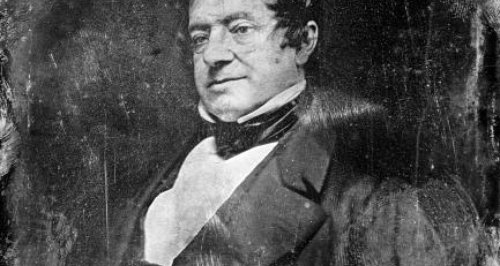 Among Alex's dates tonight, there are birthdays for Rossini and Chopin.
Alex James takes a look at the week ahead and uncovers the anniversaries of events, people and music that shaped the history of classical music.
Tonight, he marks the premieres of Holst's The Planets, Haydn's Symphony No. 103 ('Drumroll'), and Mozart's Piano Concerto No.23.
He'll also be celebrating George Gershwin, who signed up with his publisher at the tender age of 17, and discovering why the bringing together of Johann Christian Bach and Karl Friederich Abel – two German composers – had such a big impact on culture in London.
There's birthday cake too for Hubert Parry, Rossini (pictured) and Chopin, and composer and pianist Thomas Ades.