Alex James's Date Night - Saturday 25 June 2016, 7pm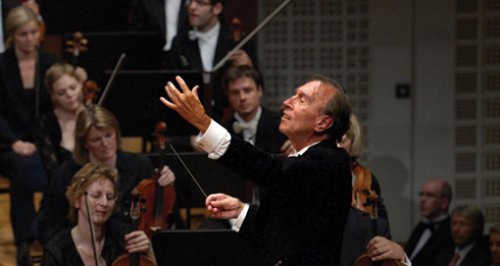 Alex makes a whistle-stop tour through the week ahead's classical music anniversaries.
Tonight Alex celebrates the anniversary of the birth of conductor Claudio Abbado on 26 June 1933. Abbado became one of the most celebrated and respected conductors of the 20th century, particularly in the music of Gustav Mahler. He served as music director of the La Scala opera house in Milan, as principal conductor of the London Symphony Orchestra, principal guest conductor of the Chicago Symphony Orchestra, music director of the Vienna State Opera, and principal conductor of the Berlin Philharmonic. In other words, a complete legend.
Also tonight, Alex marks the first performance of Wagner's opera Die Walküre, and the day on which Mozart finished his Symphony No. 39, in Vienna.
And how did Gershwin come to receive a misdiagnosis of 'hysteria', composer William Boyce gets a royal appointment, and why did Puccini get into trouble with military officials, on account of his photography?