Alex James's Date Night - Saturday 11 June 2016, 7pm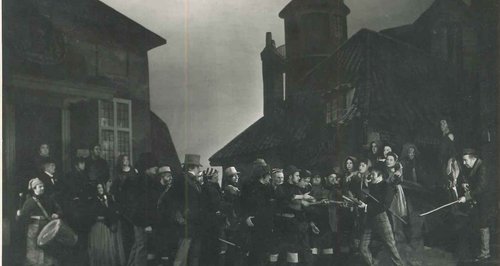 Alex looks at the major classical music anniversaries of the coming week.
Tonight Alex goes behind the scenes at the première of Benjamin Britten's opera Peter Grimes, which received its first performance in June 1945. Find out why the critics and the public alike fell in love with it, despite predictions that it would be a 'cacophony'.
Alex also tells the story of Edvard Grieg's wedding in Troldhaugen, and raises a glass to the superstar pianist Lang Lang, who celebrates his 34th birthday on Tuesday.
There's also birthday cake for the film composer Klaus Badelt, of Pirates of the Caribbean fame.