Classic FM Hall of Fame 1916: what music would have topped our chart 100 years ago?
2 February 2016, 10:58 | Updated: 16 December 2016, 16:09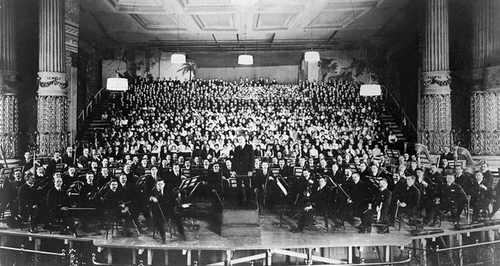 If Classic FM had existed in 1916, which works might listeners have voted into our annual poll of classical favourites? Our Top 10 is revealed below - and perennial favourite The Lark Ascending is nowhere to be seen...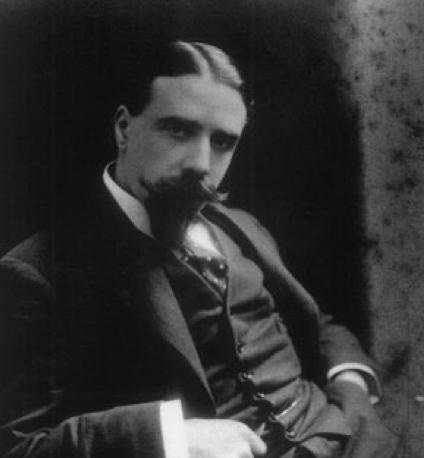 The year is 1916. While zeppelin bombing raids on our cities are finally being thwarted, the Battle of Verdun is raging on the Western Front. At least the conductor Mr. Thomas Beecham (pictured right) is keeping our spirits high with opera performances in London. And thankfully, Mr. Igor Stravinsky's cacophonous The Rite of Spring, which caused such an uproar in Paris three years ago, has failed to make a mark on our Hall of Fame.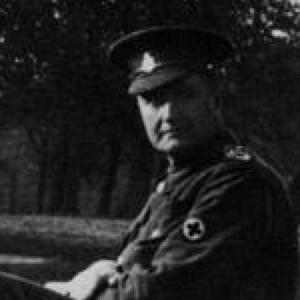 We have learned that the promising composer Mr. Ralph Vaughan Williams (left) has composed an attractive violin piece titled The Lark Ascending but, with the composer presently serving with the Royal Army Medical Corps in France, the work is yet to receive a public performance.
What our Hall of Fame tells us is that the choral tradition, much beloved throughout the past century, is very much alive and well in Britain in 1916.
Cast your vote for the 2016 Hall of Fame >
(We no longer accept telegrams.)
1. George Frideric Handel: Messiah (1741)
The Royal Choral Society has presented this magnificent oratorio at the Royal Albert Hall each and every Good Friday since 1878, and amateur choral societies throughout the length and breadth of the land have been enthusiastically performing it for some decades, contributing to it becoming indubitably our nation's favourite musical work.
2. Sir Edward Elgar: Enigma Variations (1899)
After receiving its London premiere, Sir Edward's work achieved immediate popularity and established an international reputation for our greatest living composer. Variation IX, known as Nimrod in tribute to Sir Edward's publisher Mr. Jaeger, seems to have struck a particular chord with the public in these dark times.
3. Franz Lehar, The Merry Widow (1905)
Mr. Lehar's operetta ran for an extraordinary 778 performances and played to delighted audiences throughout our nation. New fashions and dances, even liqueurs and cigars, have been inspired by it and a particular item of undergarment has became much desired by ladies keen to emulate The Merry Widow's wasp-waisted silhouette.
4. Felix Mendelssohn, Elijah (1846)
After receiving its premiere 70 years ago at the Birmingham Festival, Mr. Mendelssohn's appealing oratorio has found a permanent place in our hearts with all of its melodrama and stirring choral writing.
5. Samuel Coleridge Taylor: Hiawatha's Wedding Feast (1898)
Even before a single note of this work had been performed, interest in Mr. Coleridge Taylor's work was instantaneous and international from its printed score. Its premiere in 1898 at the Royal College of Music led the venerable Sir Hubert Parry to deem it "one of the most remarkable events in modern English musical history".
6. John Stainer, The Crucifixion (1887)
Mr. Stainer (1840-1901) once described his most successful composition as "rubbish" but our listeners dispute the composer's own judgement. It has remained a most popular piece for the last three decades, much beloved by church choirs and amateur choral societies. Its less mawkish moments such as 'God so loved the world' are most touching.
7. Percy Grainger: Molly on the Shore (1907)
Much beloved by our audience as quite the most energetic of pianists, the Australian Mr. Grainger enters the Hall of Fame with this jolly piece – an arrangement of two traditional Irish reels – which he composed as a birthday gift to his mother (with whom he enjoys a special affection.)
8. Sir Hubert Parry, I was Glad (1902)
Sir Hubert composed his stirring anthem for the coronation of the late King Edward VII in 1902, and revised it with a new introduction in 1911 for the enthronement of His Majesty King George V. It is a new entry into our top ten.
9. Michael Balfe, The Bohemian Girl (1843)
Based on a tale by Cervantes, this popular opera includes the much-loved song 'I Dreamt I Dwelt in Marble Halls'. The production ran for more than 100 nights at Drury Lane, and has won international acclaim. Its Italian-language version La zingara has also toured through many of our cities.
10. Ludwig van Beethoven: Symphony No.9 (1824)
Attempts to ban German music while the war rages have maybe resulted in this drop in the chart for Beethoven's singularly important work. Commissioned 99 years ago by the Philharmonic Society of London, it was first heard on these shores in 1825 and its popularity has not greatly diminished.