Soundabout
21 August 2019, 17:55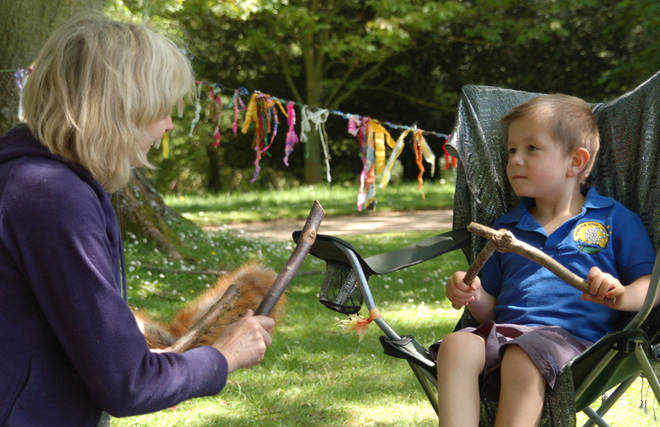 Classic FM's charity Global's Make Some Noise is proud to support Soundabout.
Soundabout is a small charity that supports children and young people with complex learning disabilities across the West Midlands.
The charity's practitioners provide music-making sessions in schools, care centres, and out in the community to help children and young people develop their ability to communicate and interact with the world around them.
Through the use of music, rhythm and sound, the charity aims to give children with disabilities a voice and a way they express themselves and be listened to.
Daniel's Story...
Soundabout supports children like 16-year-old, Daniel who is non-verbal, has minimal control over his movements and multiple profound disabilities.
After Soundabout visited Daniel's school, his family saw how making music helped him to express his needs and emotions. Daniel has attended the charity's weekend community music making sessions for over 10 years, which are a great source of joy for him and his family.
Daniel's dad, Steve, says: "The minute we walked into the room Daniel is completely engaged, which carries on for the rest of the day. What our family has got out of it more than anything are the techniques they use to get Daniel to come out of his shell and help him to express himself. These are all things we can take home and work on ourselves."
The Project...
Global's Make Some Noise is proud to support the charity's 'Building Bridges' project.
This project is designed around music and provides support to children and young people with learning disabilities, and their families, during two critical life phases – early years (aged 0-5) and early adulthood (aged 19-25).
Building Bridges helps families to strengthen communication and connection with their young child and continues to support them when they are ready to leave school or college.
The charity develops free resources for families and through their network of trained music practitioners, Soundabout provides music making sessions at home for children and young people to build skills and confidence.
With your help, we can support projects like this one and many more across the UK.
Click here to donate now.