This legendary jazzer effortlessly plays three saxes at once. And it sounds so mighty.
2 February 2016, 09:54 | Updated: 5 January 2017, 16:08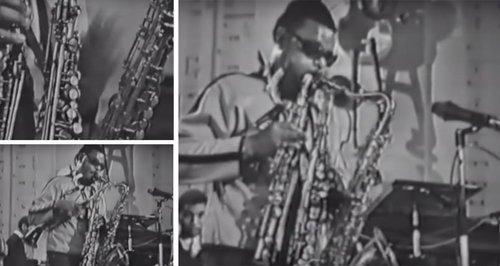 The late jazz legend Rahsaan Roland Kirk could play three saxophones at once and make it not sound dreadful. What a legend.
Can you play three saxophones at once? Because Rahsaan Roland Kirk can. Here he is playing 'The Inflated Tear', live in Prague in 1967:
And not a single bum note.
If you're wondering what that larger straight sax next to the tenor sax is, it's a stritch. Simply put, it's an alto saxophone without the curved bell. And the smaller one is a manzello, another obscure sax with some key modifications.
This vocalist flawlessly SINGS an incredible jazz saxophone solo
Kirk, who died in 1977, was something on an underground jazz hero, frequently making on-stage pronouncements about race issues and the civil rights movement.