This painter singing Verdi and Puccini will make you smile and also cry
19 October 2017, 16:40 | Updated: 20 October 2017, 11:19
"I got asked to do an encore and sang 'Time to Say Goodbye'. It was so random, I only came in to do some painting."
Painter and father-of-three John Pierce was decorating inside a church in Essex with his father-in-law when the unexpected happened.
A free lunchtime concert was due to take place in the church later that day. But at the last moment the performer had fallen ill. Like a real-life musical superhero, John Pierce stepped in.
"I went and introduced myself to Sylvia who runs the events in the church at around 10.30am, then 15 minutes later she received an email from the artist who was supposed to be performing saying they had been rushed to hospital," said John.
"She asked what was she going to do and Jim my father-in-law said I would do it. I went to go home to grab some of my things and change into some nicer clothes but Jim didn't want me to ruin the magic."
John filled the first half of the concert with a few stonking arias, including 'La donna è mobile' from Verdi's Rigoletto. He then moved onto the Neapolitan song 'Funiculì, Funiculà' in the second half, before belting out a few tunes from Les Misérables, followed by the classic 'You Raise Me Up'. He finished off the concert with 'Nessun dorma'.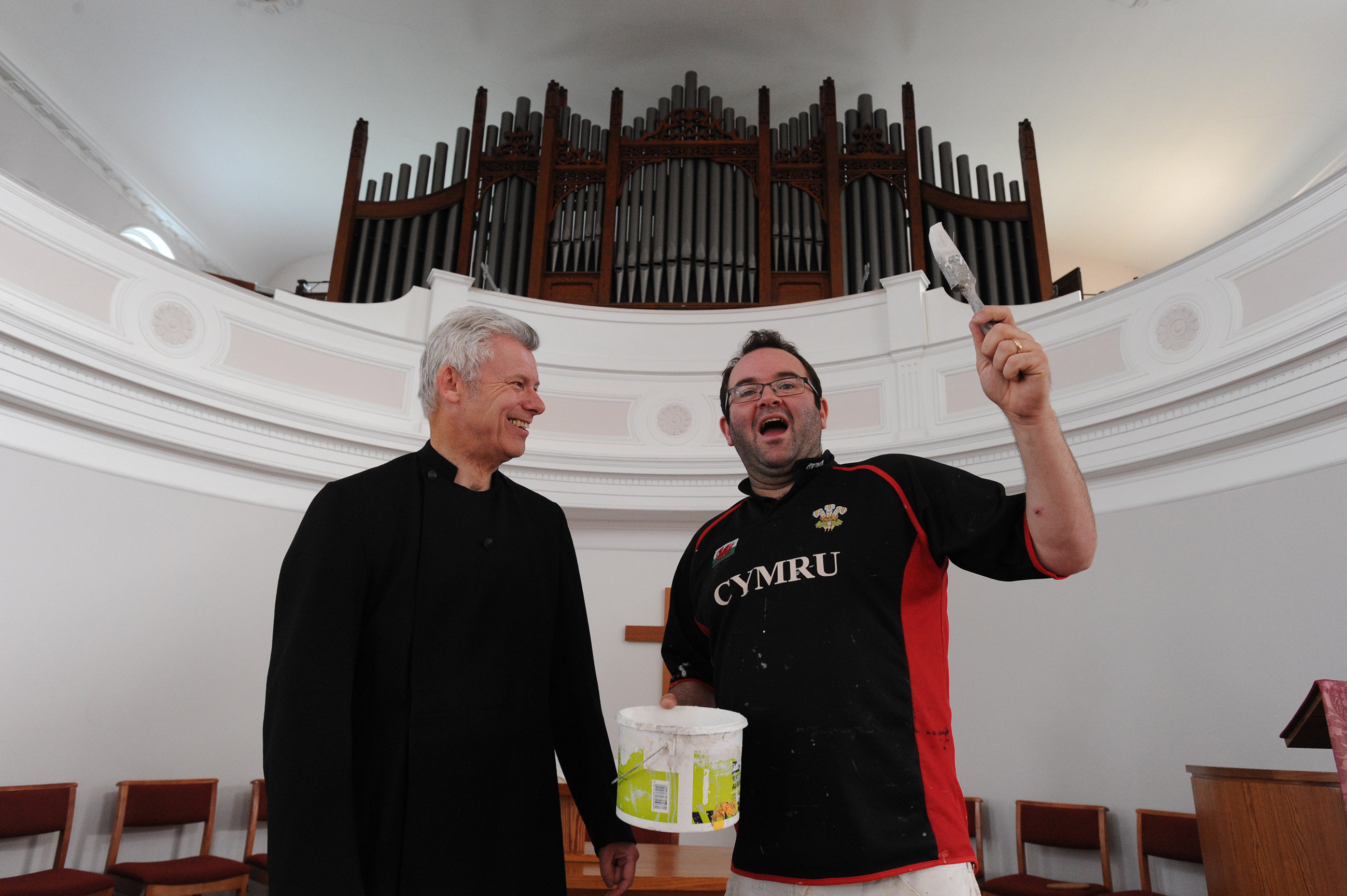 "It was sheer surprise – it is the first time we have had a complete standing ovation. It was absolutely magic," said the Reverend Mark Ambrose. "When he sang he had the most amazing voice. There was sheer shock and surprise and I think it made the most amazing session."
John's father-in-law Jim said: "One person cried when John was singing and told me: 'A painter has only ever made me cry once, and that was when he gave me the bill'."
The lunchtime concerts held at Maldon United Reformed Church are organised by Churches Together in the town – find out more about them here.
Video credit: SWNS.