School nativity goes wrong as sheep hilariously steals baby Jesus
18 December 2019, 17:02 | Updated: 18 December 2019, 17:05
A school nativity rarely ever goes to plan – but what happens when a sheep steals the baby Jesus?
You'd think it wouldn't be too hard to arrange a school nativity play – all you need is Mary, Joseph, a few shepherds and some farmyard animals all stood around a baby doll in a school hall.
But throw children into the mix – and something usually goes a little wrong.
Normally, it's a child waving enthusiastically to a parent in the audience, or an angel deciding they don't want to wear their halo anymore before hurling it into the sea of parents watching.
Read more: The 9 most commonly misheard Christmas carol lyrics >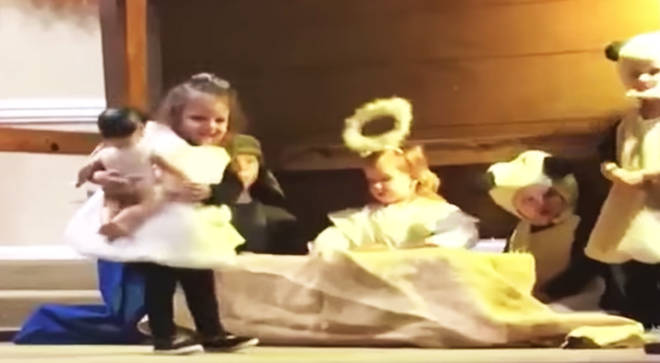 But this time is was an unassuming sheep which decided it wasn't getting enough limelight.
As the sweet nativity scene plays out (watch above), one child – donning a fluffy black and white costume – decides it's time for baby Jesus to leave his makeshift cot.
Read more: Join us for a month of musical festivities on Classic FM >
It's a bold move, and the little girl shows no sign of remorse as she confidently dances with the doll she swiped from the manger tucked under her arm.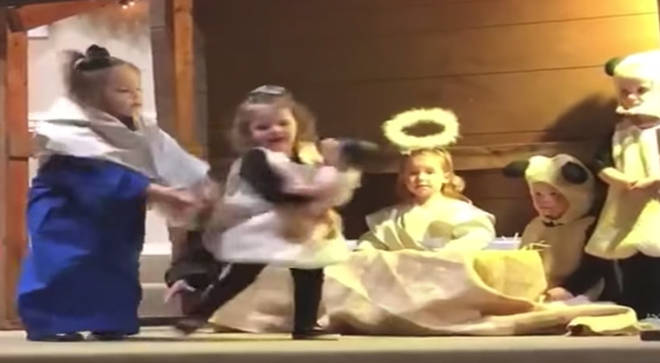 But it isn't long before mother Mary decides enough is enough, and the two characters find themselves in a tug of war, met with laughter from the audience.
Poor Joseph also tries to step in, and you can see he's anxiously looking into the distance – no doubt at the teacher who choreographed the whole thing – for help.
Read more: Watch 'A Classic FM Christmas' on Amazon Prime >
The video ends abruptly, and we're still left questioning whether Jesus ever made it back to crib – or if he was instead raised by a sheep...