This string quartet's cover of 'Set Fire to the Rain' is delicately beautiful
9 June 2017, 17:18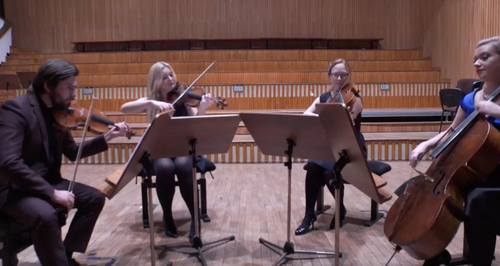 We were going to save this cover of Adele's 'Set Fire to the Rain' for a rainy day, but it's too beautiful not to share.
We absolutely love Adele here at Classic FM. We could list so many reasons why, but two of the most obvious ones are her stunning yet catchy melodies, and her heartbreaking harmonies. So when you arrange her 2011 hit 'Set Fire to the Rain' for string quartet, you are left with a devastatingly beautiful cover.
Featuring Maksymilian Grzesiak, Katarzyna Boniecka, Ola Madejska and Małgorzata Duź, The Time Quartet are based in Poland and over the last six years they have performed more than 350 concerts at home and abroad.
The Time Quartet are currently recording their latest EP, so for more updates and videos check out their website, YouTube channel and Facebook page.