Firefighter approaches piano at Disney World, sings a beautiful 'Ave Maria' for his daughter
13 July 2020, 16:37 | Updated: 13 July 2020, 16:49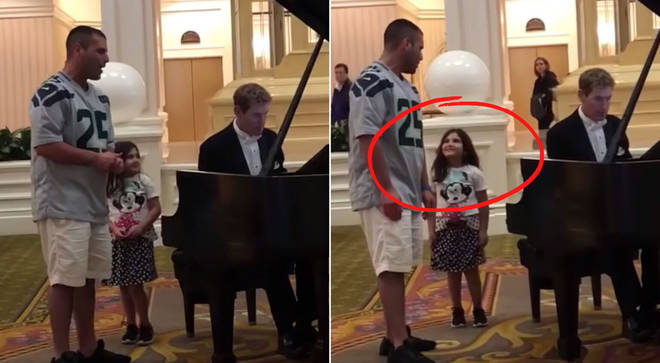 This one's for all the musical fathers out there... *dabs handkerchief to cheek*
A video has emerged of a firefighter giving an impromptu rendition of 'Ave Maria' at Disney World.
Justin Gigliello tells Classic FM that while on holiday at the Grand Floridian Resort, his daughter asked a residence pianist if her father could sing along.
Standing at the grand piano, Gigliello treats onlookers to a tender performance of Schubert's setting of the song, as his daughter gazes up with pure love and admiration (watch below).
The clip, recorded and posted to YouTube last year, has been doing the rounds again as special, musical moments between families are on the up during lockdown.
Read more: Dad with dementia's piano playing is a reminder that music heals >
It probably comes as no surprise, after hearing his lovely vocals, that Gigliello is actually a classically trained singer. The music teacher and firefighter now performs live and is taking his Disney experience to the big stage, he says on his website.
Gigliello's singing is met with rapturous applause from the crowd, who presumably weren't expecting this free show alongside their ride on Space Mountain and handshake with Mickey Mouse.
But no one looks more in awe than his little girl, who stands rooted to the spot throughout the entire show...