Watch a saxophone quartet perform – up-close
19 May 2017, 10:01 | Updated: 23 May 2017, 09:43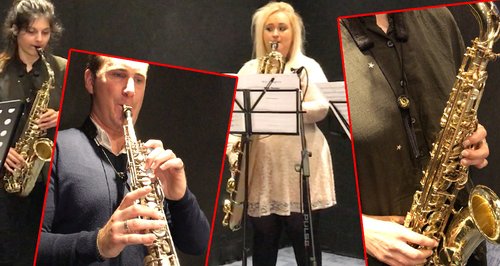 The Ferio Saxophone Quartet came in to the studio and we filmed them up close to see their fingers flying
Meet Jose Bañuls, Huw Wiggin, Shevaughan Beere, Ellie McMurray – the Ferio Saxophone Quartet.
The group commissions new works as well as performing transcriptions of well-known classical works by Bach and Grieg.
They came into the Classic FM Live session studio to play some of the music from their new recording – out on the Chandos label in July.
Watch them perform up close
Skip to 1.20 to see the flying fingers up-close