An elderly pianist placed a Gumtree ad asking for musicians to jam with and got SO many responses
18 December 2015, 11:30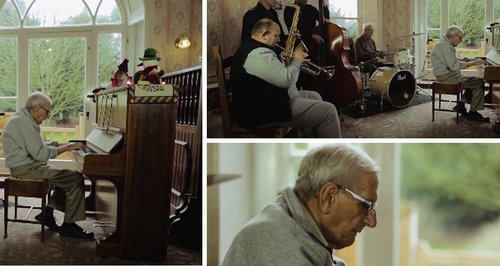 Care home resident and jazz pianist Edward Hardy wanted to do the thing he loved the most - play music with other people.
With the help of one of the care home's employees, Hardy placed an ad on Gumtree asking for musicians to get in touch. The response was overwhelming.

80 people in the local area reached out, but the biggest surprise came when three of his own former bandmates got in touch, 35 years after the last time they'd played together.
Hardy now suffers from dementia, and told SWNS: "It is amazing so many volunteers have come forward to help me make music and it is marvellous that I have also been reunited with my old band."

"I have missed playing and when I do play now it makes me feel better and young again."

He moved into the care home when he was diagnosed with dementia, leaving his wife of 75 years at home. She has since moved into the care home too to be with him.
WE'RE NOT CRYING YOU'RE CRYING.