Watch this kid play an insanely difficult piece… on RECORDER
23 December 2015, 11:09 | Updated: 20 April 2017, 16:31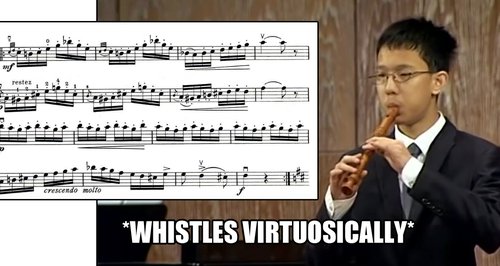 We've heard Vittorio Monti's finger-busting Czardas on violin, clarinet and more - but this kid absolutely nails it on the most unlikely of instruments.
We're super-impressed by this guy, Mu-Chien Chen, who recorded this performance back in 2010 when he was just 15 years old.
He's a veritable YouTube star, with various virtuosic performances uploaded besides this one.