Cantor expertly sets a traditional Jewish hymn to the tune of 'You'll be Back' from Hamilton
17 July 2020, 16:17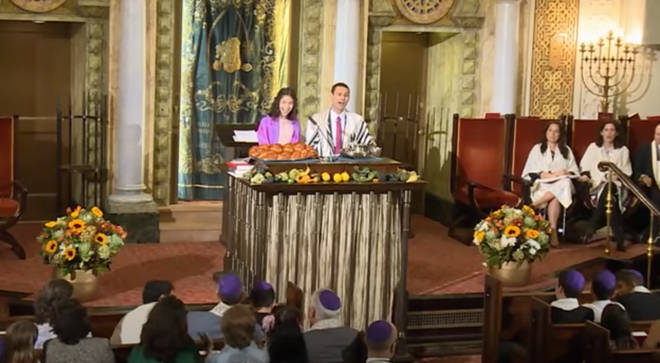 Lin-Manuel Miranda's hit musical, but through the lens of a bat mitzvah…
At a New York City bat mitzvah, King George's comedy number from Hamilton became a Hebrew hymn, and left the synagogue agog.
In this brilliant video (watch below) filmed in a New York City synagogue in 2016, a cantor celebrates a girl's bat mitzvah by singing the traditional hymn 'Adon Olam' to the tune of Hamilton's 'You'll Be Back'.
It's an unexpected and completely wonderful amalgam of genres.
'Adon Olam', which translates loosely as 'Eternal Lord', has been popular in Jewish liturgy since the 15th century. At times of both celebration and loss, many people of Jewish faith still take comfort in the ritual and the words of 'Adon Olam'.
'You'll be Back', meanwhile, is an outrageously funny send-up of George III, who was King of England during the American Revolutionary War (1775-83), when Lin Manuel-Miranda's hit musical is set.
Read more: Here are all the classical music references in Hamilton >
Azi Schwartz, the Senior Cantor of Park Avenue Synagogue, is a successful tenor. He has performed at Carnegie Hall, has released nine albums and his head voice gives Broadway OG Jonathan Groff a run for his money, as he serenades young Zoe Cosgrove.
Howard Sherman, a columnist for The Stage, remembers being sent the video back in 2016 by an old friend from synagogue, and "breaking into a wide grin, while sitting alone in an office watching YouTube".
This juxtaposition of the old and the new, he says, it what makes the arrangement so special. "To use the melody of King George's song from Hamilton puts a new spin on the prayer and on the power of a King as seen in the musical," he writes on his website.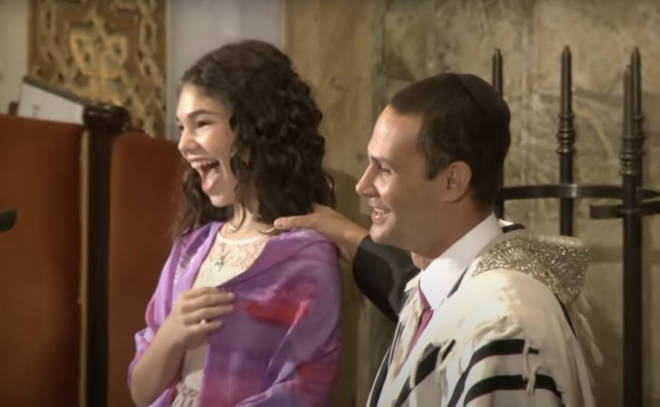 "It creates an intersection of the ancient and the present, words of unknown Jewish authorship that are centuries old with the music of a truly humane and talented Latinx man from in the heights, Lin-Manuel Miranda."
Mazel tov to Zoe, on her bat mitzvah. And bravo to both Schwartz and Miranda for providing us endless musical joy. Great music is great music, no matter where it's from.