Introducing: the Classic FM Bathroom Sessions
23 June 2016, 11:52 | Updated: 15 July 2016, 10:51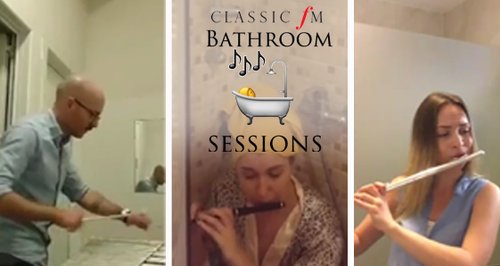 Every musician knows the acoustic in their bathroom is unbeatable. So we asked a few of them to film themselves performing in that dream acoustic. Here are some of our favourites…
Sarasate's amazing Zigeunerweisen
Flautist Ariana Piknjač treats us to some pretty impressive Sarasate in her bathroom:
Piccolo player Nina Araceae performs in the shower
This is what we call real dedication to the acoustic cause.
What does a vibraphone sound like in a bathroom?
Giacomo Tongiani plays part of Skyway by Ruud Wiener to answer that very question.
Musicians! Send us your videos of you performing on your instrument in the bathroom – get in touch via our Facebook page.