Music professor forced to buy extra seat for Stradivarius violin on European flight
2 August 2017, 15:40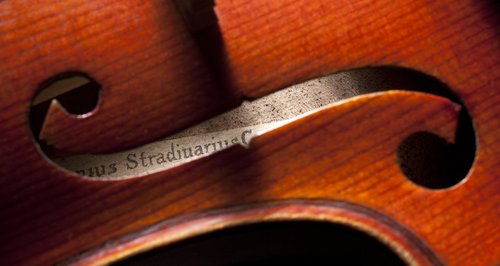 The professor and her students were told they 'must pay either €50 to check the instrument as a luggage in cargo, or pay full fare for an additional seat.'
Danwen Jiang, a professor of violin at Arizona State University, was travelling with three violin students, their instruments and her own 1727 Stradivarius when they were told they had to buy additional seats for their instrument on a Ryanair flight from Italy to Germany.
The group were travelling from Milan in Italy to Nuremberg, Germany to the InterHarmony Sulzbach-Rosenberg International Music Festival.
She told the website violinist.com: "When we purchased our plane tickets, the airline's website suggested that we pay an extra fee to purchase Priority Boarding, so we could board and access the overhead compartments first."
"But, when we got to the gate, standing in the front of the priority boarding line, the gate agent stopped us and told us that because the shape of the violin does not meet the dimensions of their carry-on baggage, we each must pay either €50 to check the instrument as a luggage in cargo, or pay full fare for an additional seat."
According to Jiang, the gate assistants refused to help them until all the other passengers had got on to the plane, by which point there were no more available spaces in the overhead lockers.
"I tried to explain the importance of the instruments being stored in the overhead compartment in the cabin, and to show the TSA's document which states that violin is an allowed carry-on item, however, the agents (there were two of them) would not listen, and continued to say: 'This is a Ryanair rule, and if you do not pay, you will not be allowed to board this flight.' …After a series of long and hopeless arguments with these agents, the plane was going to leave without us (but with our luggage), we had no choice but to purchase four additional seats at full price, so we could get on the plane."
Want to see musicians in the EU be able to take instruments on board planes? Sign the petition here.