Stolen Stradivarius violin found after 35 years
7 August 2015, 14:25 | Updated: 7 August 2015, 14:32
Over three decades after it was stolen, the 1734 Ames Stradivarius belonging to virtuoso Roman Totenberg, has been recovered – three years too late for the owner to be reunited with the instrument.
In 1980 the violinist Roman Totenberg was meeting the audience after a concert at Longy School of Music in Cambridge, Massachusetts.
When he returned to his office to get his violin, he found it had been stolen.
Totenberg's daughter, writing on NPR.org said: "It was a crushing loss for my father. As he put it, he had lost 'his musical partner of 38 years.'"
Totenberg went on to buy a Guaneri violin made around the same period as the Ames Stradivarius, but had to rework fingerings for all his repertoire.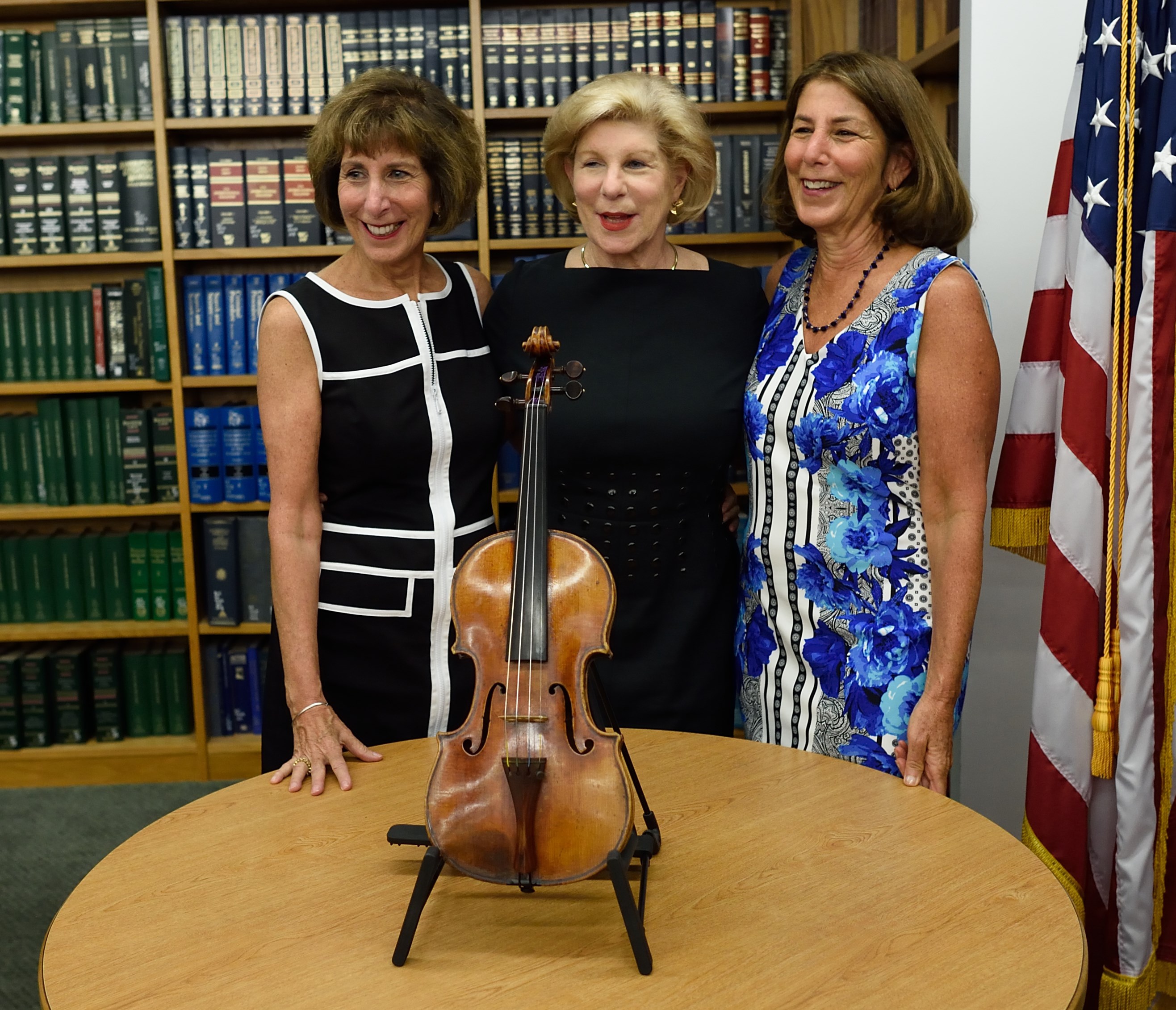 Roman Totenberg's Stradivarius with his three daughters, from left to right Jill, Nina and Amy Totenberg
Totenberg died in 2012 at the age of 101, without ever seeing his Stradivarius again.
The violin was found earlier this year among the belongings of Phillip Johnson, a violinist who died in 2011 – and whom Totenberg had always suspected of stealing the instrument. His ex-wife found the violin case, broke the lock and saw the name 'Stradivari' on the label.
Gallery: the most beautiful Stradivari instruments ever made
She took the instrument to an expert, Phillip Injeian. Speaking to NPR, Injeian said that after inspecting the instrument he called the woman and said: "Well, I've got good news for you, and I've got bad news for you… The good news is that this is a Stradivarius. The bad news is it was stolen 35 years ago from Roman Totenberg."
The FBI contacted Totenberg's daughter to tell her they'd recovered it. She told NPR: "As the reality of his message washed over me, I had a hard time believing it. I called my sisters right away, and we were soon laughing and crying on the phone."
The Francois Tourte bow that went missing with Totenberg's Strad is still missing.
There is now only one stolen Stradivarius still missing, the Davidoff-Morini Strad.