Female opera stars are paid according to how naked they get onstage
20 October 2017, 17:03 | Updated: 20 October 2017, 17:11
In a bid to save money over the course of the season, female actresses have been told they'll get a pay cut for wearing a bra – rather than nipple tassels – on stage.
The Metropolitan Opera are putting on Offenbach's Les Contes d'Hoffman in New York this season, in which seven female performers play Venetian prostitutes.
The revival features several scenes in which some female performers are onstage wearing nipple pasties and thongs, and others are dressed in bras and pants.
There are nine performances of the show in a week, four or five of which see the actresses paid $448 per show to wear pasties, while for the remaining four or five shows, they take a pay cut of nearly 50% to wear a bra onstage – being paid only $235 per show.
Even more unfortunately, the actresses were not told about the cuts until a few weeks before rehearsals began – long after they had been offered the parts. The actresses fought against an initial offer of just $128 per show for wearing bras. The Metropolitan Opera eventually decided to raise the individual salaries.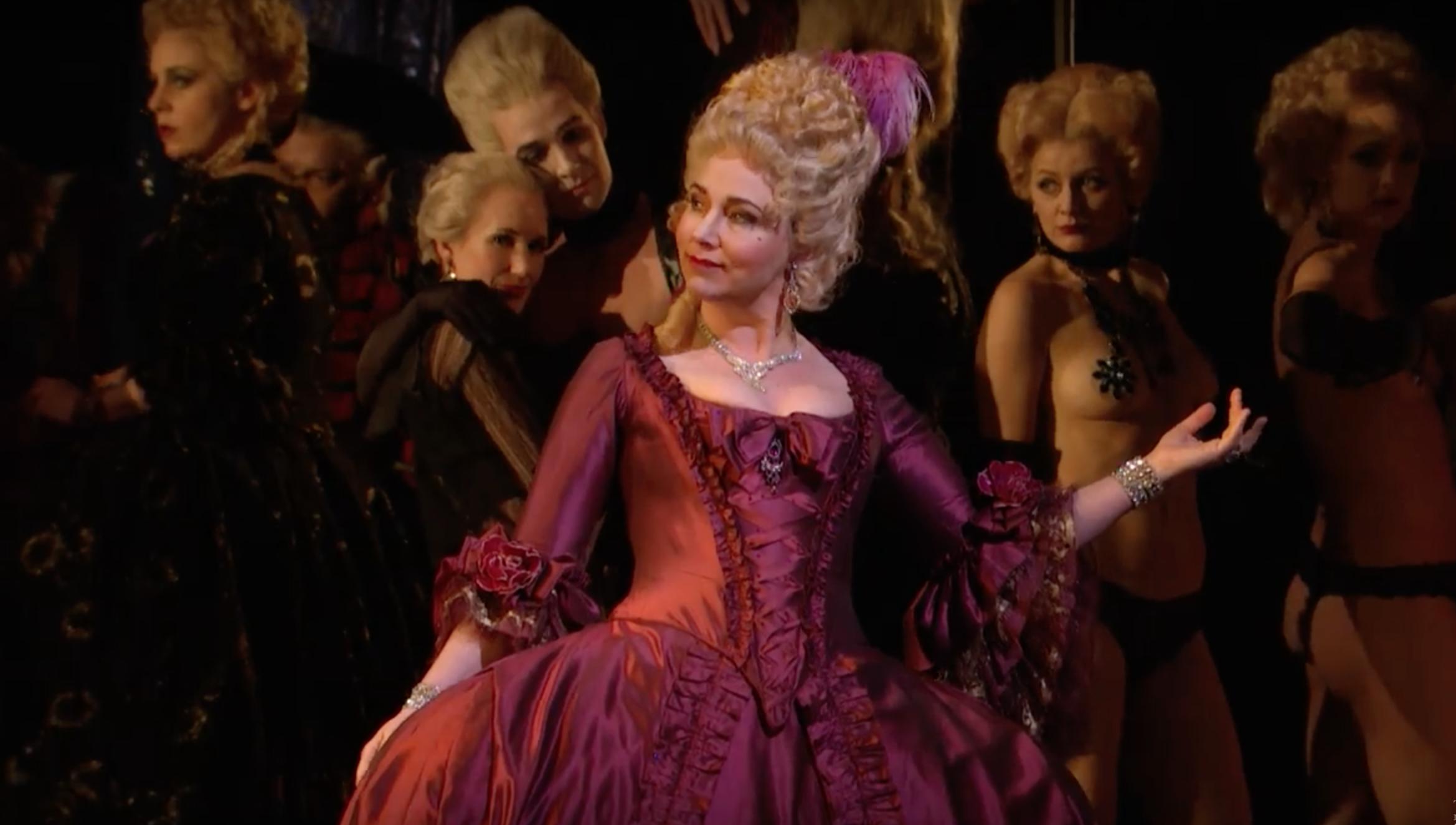 YouTube - Metropolitan Opera
Officials at the Met report that the decision came after finding they desperately needed to cut back in order to recover their finances.
The New York Times reported a few months ago that due to low box office takings and an increasingly large budget, the Opera had offered voluntary redundancies to 21 of its 243 administrative staff. Tim McKeough, a spokesperson for The Met Opera, told the Wall Street Journal that cutting the salaries of bra-wearing performers would save "several thousand dollars" over the season.
A source told Patch: "The pay cut suggests that the value of the actresses' work is negligible, and the only thing that makes it valuable is the nudity."