New releases: Aled Jones's 'One Voice: Believe' and Anne-Sophie Mutter playing Schubert's 'Trout' Quintet
6 November 2017, 10:00 | Updated: 6 November 2017, 10:26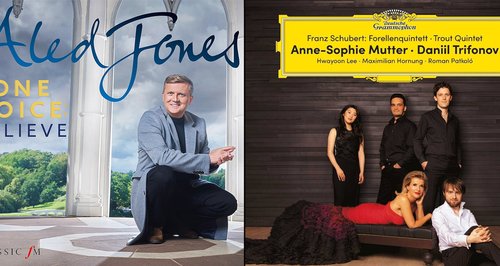 Throughout the week Classic FM's presenters bring you the best new recordings, including world exclusives and premiere broadcasts of latest releases.


John Suchet plays a track from his featured Album of the Week at 10.15am every weekday.
One Voice: Believe - Aled Jones
Classic FM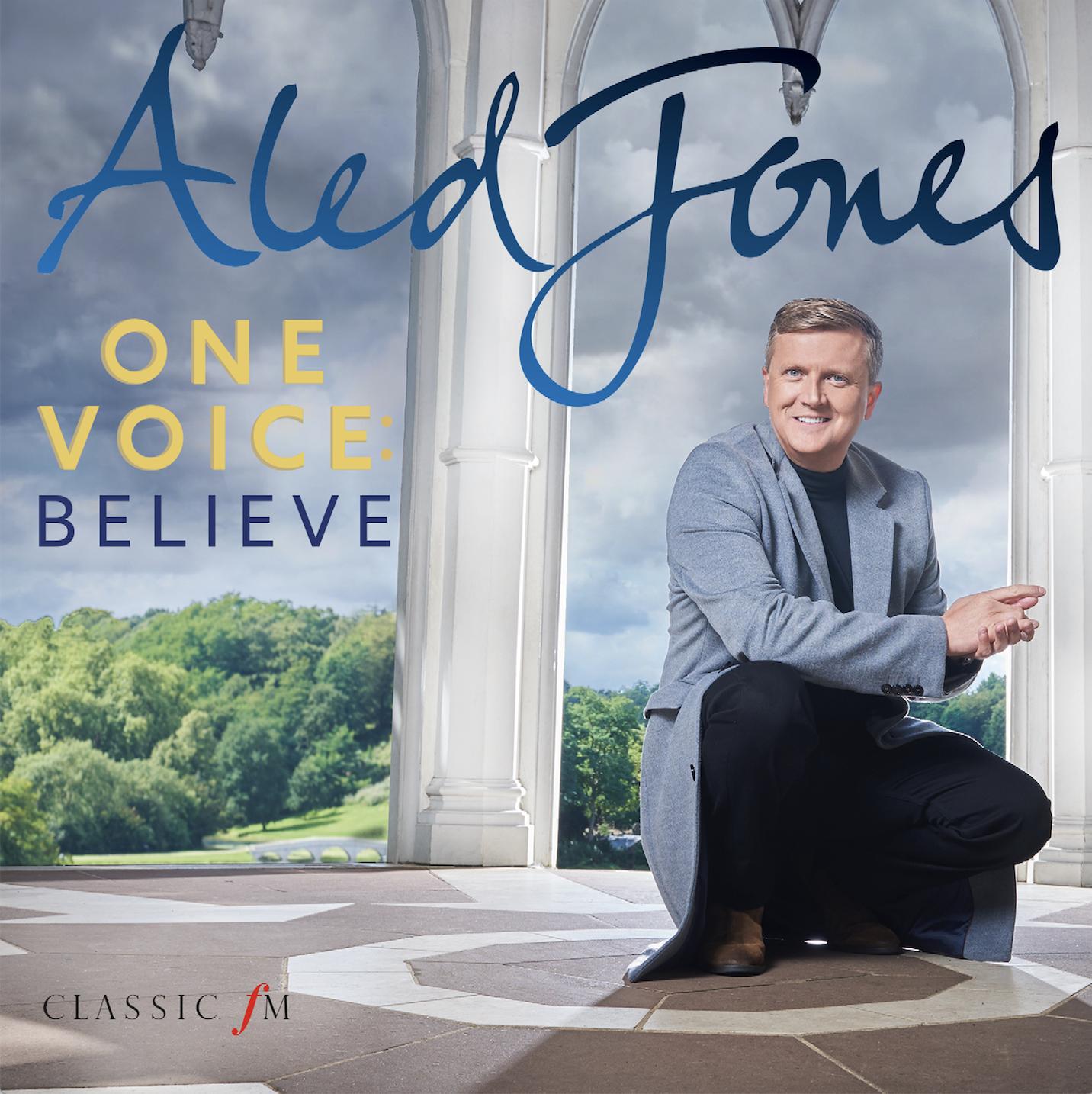 Following on from the success of his two previous albums, Classic FM is proud to present the final album in the successful One Voice trilogy.
One of the UK's most popular singers and presenters, Aled Jones MBE returns this autumn to complete what has been an extraordinary journey, with the final instalment in his One Voice album trilogy, One Voice: Believe.
A collection of spiritual classics, One Voice: Believe sees Aled duet with his younger self – man and boy – and features a few special surprises. Highlights include stunning renditions of Pie Jesu (Lloyd Webber), Ave Maria (Schubert), Did You Not Hear My Lady (Handel), and Morning Has Broken (traditional).
The album also features the life-affirming Believe, a composition written by Aled himself. You'll also hear a very special guest appearance from someone very near and dear to Aled: his 12-year-old son Lucas performs on one track with his father. This unique father-son collaboration is sure to warm hearts.
Furthermore, there are three never-heard-before bonus tracks on the album. These tracks reveal the first-ever recordings of Aled's voice as a 10-year-old – long before his first professional record deal. An old friend from Bangor Cathedral, Brian Saunderson, recorded Aled during his school days, but the original tape lay on Brian's bookshelf for over 30 years. A few months back these recordings were presented to Aled, and now he is sharing these innocent yet raw vocals with the world.
These tracks – How Beautiful Are the Feet, Pie Jesu (Faure) and Y Lili Ddwr (the Welsh version of The Lotus Flower by Schumann) – can now be heard for the very first time and are sure to take your breath away.
> Purchase the album from the Classic FM Store.


John Brunning plays a track from his featured Drive Discovery at 6.15pm every weekday.
Schubert: Trout Quintet
Deutsche Grammophon
Two stars from different generations, artists of the highest calibre, mark their first collaboration with an album devoted to one of the supreme landmarks of classical music.
Anne-Sophie Mutter, who in 2016 celebrated the 40th anniversary of her professional debut, and Daniil Trifonov, now in his mid-twenties, joined forces with three outstanding young string playing alumni of the Mutter Foundation at the Baden-Baden Festspielhaus in June to perform Schubert's Piano Quintet in A major, popularly known as the "Trout" Quintet.
They also explored the composer's Notturno, a sublime late work for violin, cello and piano, and arrangements of his songs Ständchen and Ave Maria for violin and piano.

David Mellor picks out his three favourite new releases and re-releases every week - including his own Album of the Week and a Bargain Boxset - bringing you lots of new recordings to explore.
Weber: Works for Clarinet - Raphaël Sévère
Mirare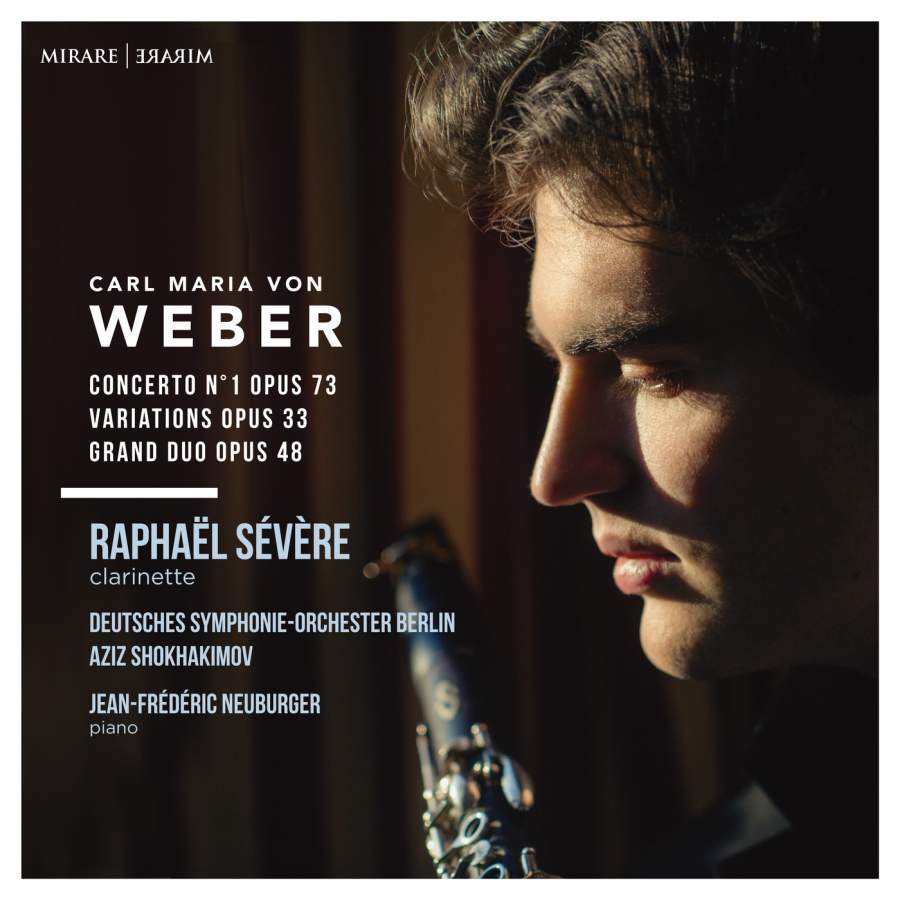 An obscure Austrian label provides my album of the week, which allows us to appreciate the lost genius of Carl Maria Von Weber.
It's impossible not to feel sorry for Weber. Blessed with enormous talent, he was robbed of his positon in the composer's Premier League, firstly by ill health - the tuberculosis that carried him off when he was only forty – and secondly, a bad choice of librettists, that means the operas on which he lavished so much of the little time he had, lie largely unperformed because of impossible, even by operatic standards, stories. Only Freischütz flourishes.
The Clarinet Concerto No. 1 is a brilliant piece, full of wonderful opportunities for an outstanding clarinettist to display his qualities. Raphaël Sévère takes full advantage of it, in a performance I defy you not to enjoy.
The coupling here isn't other works – though there are some for clarinet and orchestra, – but two pieces for clarinet and piano, a set of variations, and a so-called Grand Duo.
This is a deeply satisfying listen, and the fact the label is an obscure one, the player not well known, and the music largely unknown, should not put you off.
Bargain Box
Robert Stolz Conducts Waltzes, Marches & Polkas
Sony (12CDs)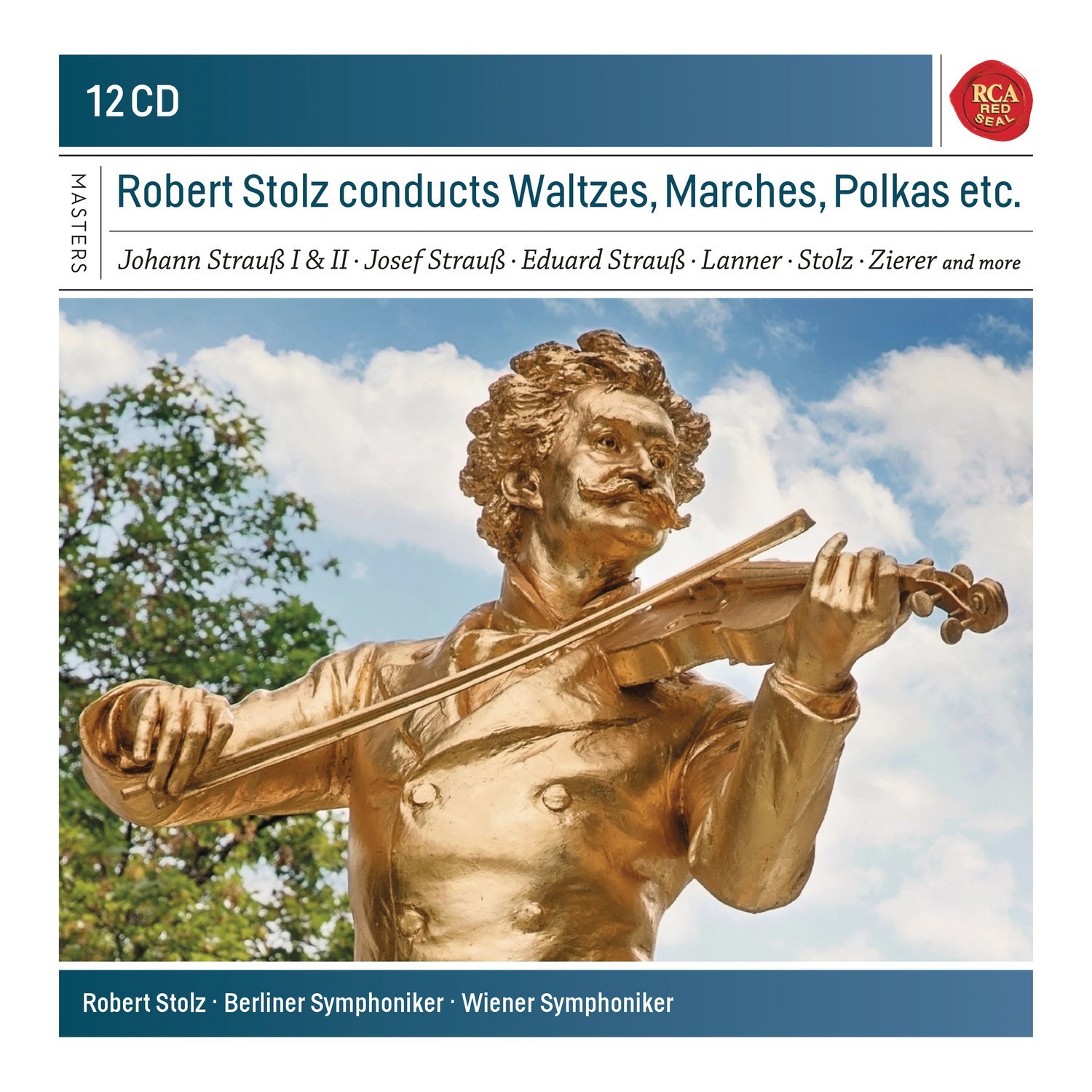 In recent months Sony have been putting out a lot of re-issue boxes that are well worthy of your attention.
Of the recent batch the most noteworthy for me is another easily overlooked issue; "Robert Stolz conducts Waltzes, Marches and Polkas".
Robert Stolz was born in 1880, time enough to be congratulated on one of his compositions by Johann Strauss himself. Then, Stolz lived long enough – he died as recently as 1975 – to record a lot of Viennese music in good quality sound, either with the Vienna Symphony Orchestra, or the Berlin Symphony Orchestra.
The 1960s sound is most realistic. I get a real thrill out of hearing the last of the waltz kings, one blessed by Strauss himself, conducting the music of the Strauss family and others, including some of his own stuff.
A set not to be missed.
Brahms Choral Music
Ondine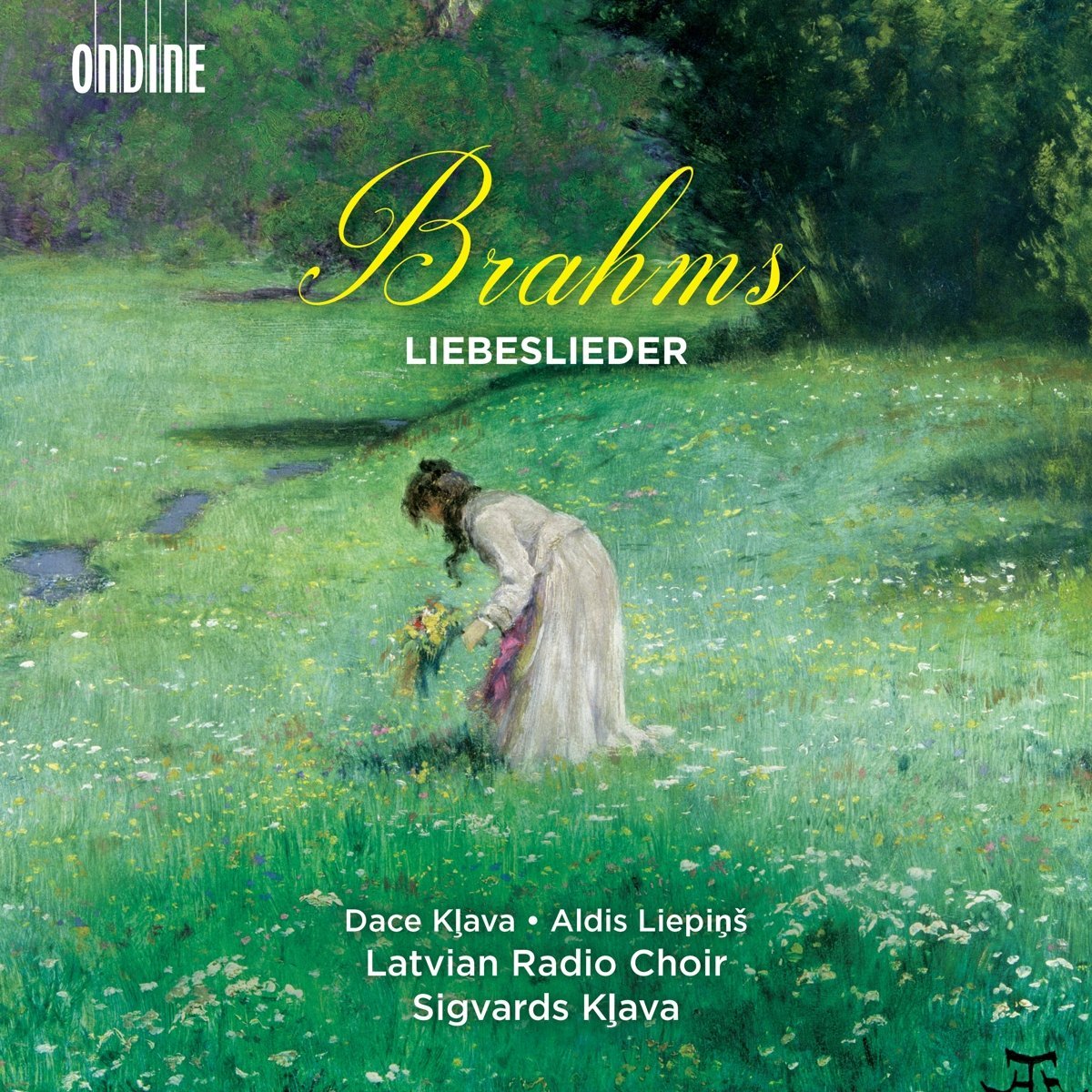 The Spanish flautist and conductor Jaime Martín has been based in the UK for much of his career. He has also been Artistic Director of Sweden's Gävle Symphony Orchestra since 2013. Martín is a talented conductor, as is everywhere apparent through this 58 minute long album of Brahms's often underrated choral music.
Martín conducts Sweden's most celebrated chorus – the Eric Ericson Chamber Choir, in an album which anyone who wants to know more about Brahms should not hesitate to invest in.
My only sadness, - and it is a problem with the Weber CD above as well - is that this lasts less than an hour.
Room could readily be found for instance, for one of Brahms's most extraordinary pieces, the Alto Rhapsody for mezzo and male chorus. I can't think why they didn't do that.
It's time the recording companies stopped leaving more than 20 minutes of empty space on full price CDs like this.