New releases: The Nation's Favourite Carols
4 December 2017, 18:55 | Updated: 5 December 2017, 09:38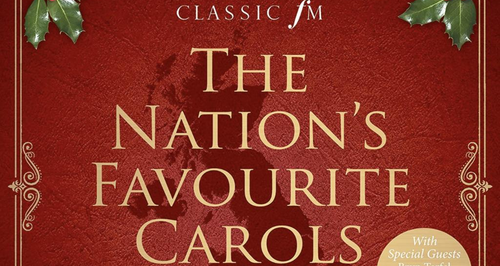 Throughout the week Classic FM's presenters bring you the best new recordings, including world exclusives and premiere broadcasts of latest releases.


John Suchet plays a track from his featured Album of the Week at 10.15am every weekday.
The Nation's Favourite Carols: City of London Choir, Royal Philharmonic Orchestra & Hilary Davan Wetton
Classic FM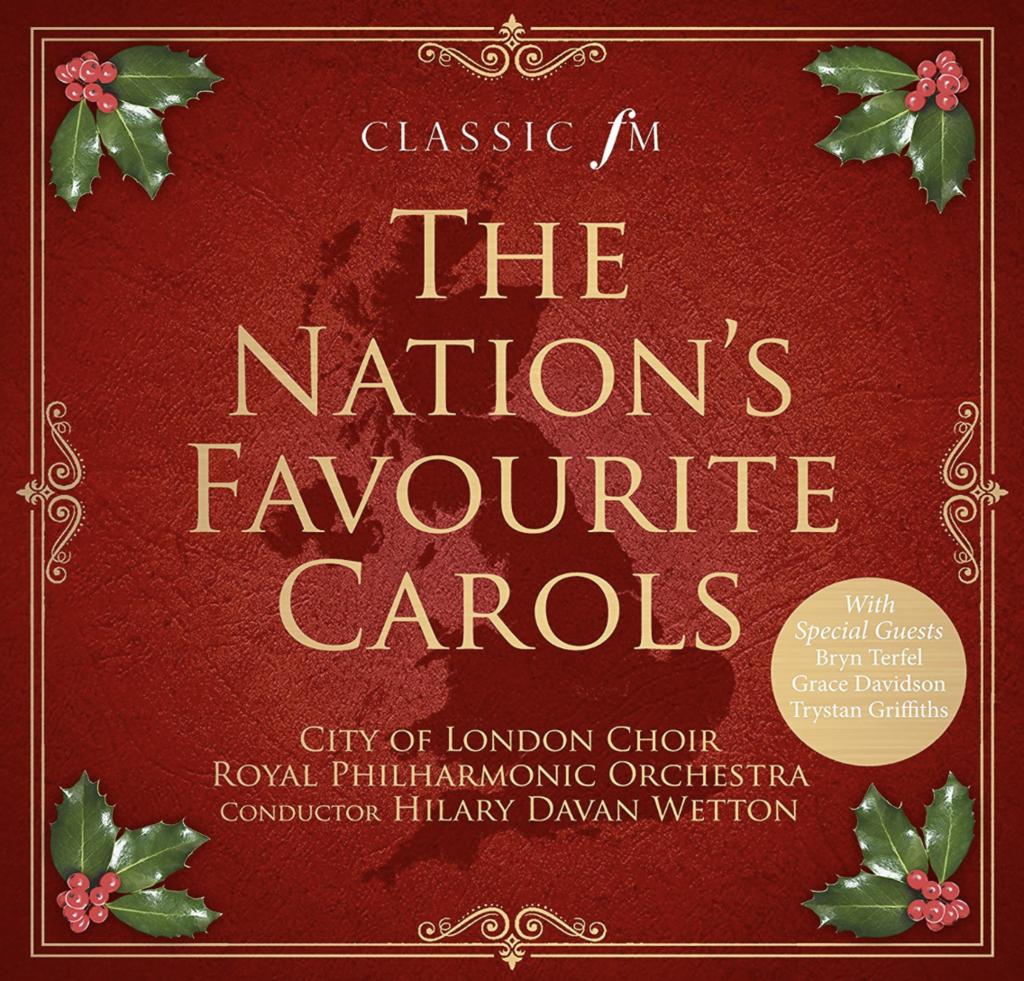 The Nation's Favourite Carols presents the best of Christmas as chosen by you, featuring special guests Bryn Terfel, Grace Davidson, Trystan Griffiths and the City of London Choir conducted by Hilary Davan Wetton and accompanied by the Royal Philharmonic Orchestra.
Meanwhile, this is also your chance to vote for YOUR favourite carol. In 2016, O Holy Night retook the crown as the Nation's Favourite Carol. Will Silent Night be back at the top for 2017? Choose your favourite here then tune in at 1pm on 25th December to hear the top 30.
> Purchase The Nation's Favourite Carols from the Classic FM Store

David Mellor picks out his three favourite new releases and re-releases every week - including his own Album of the Week and a Bargain Boxset - bringing you lots of new recordings to explore.
ALBUM OF THE WEEK
Paganini and Wolf-Ferrari: Violin Concertos - Francesca Dego
Deutsche Grammophon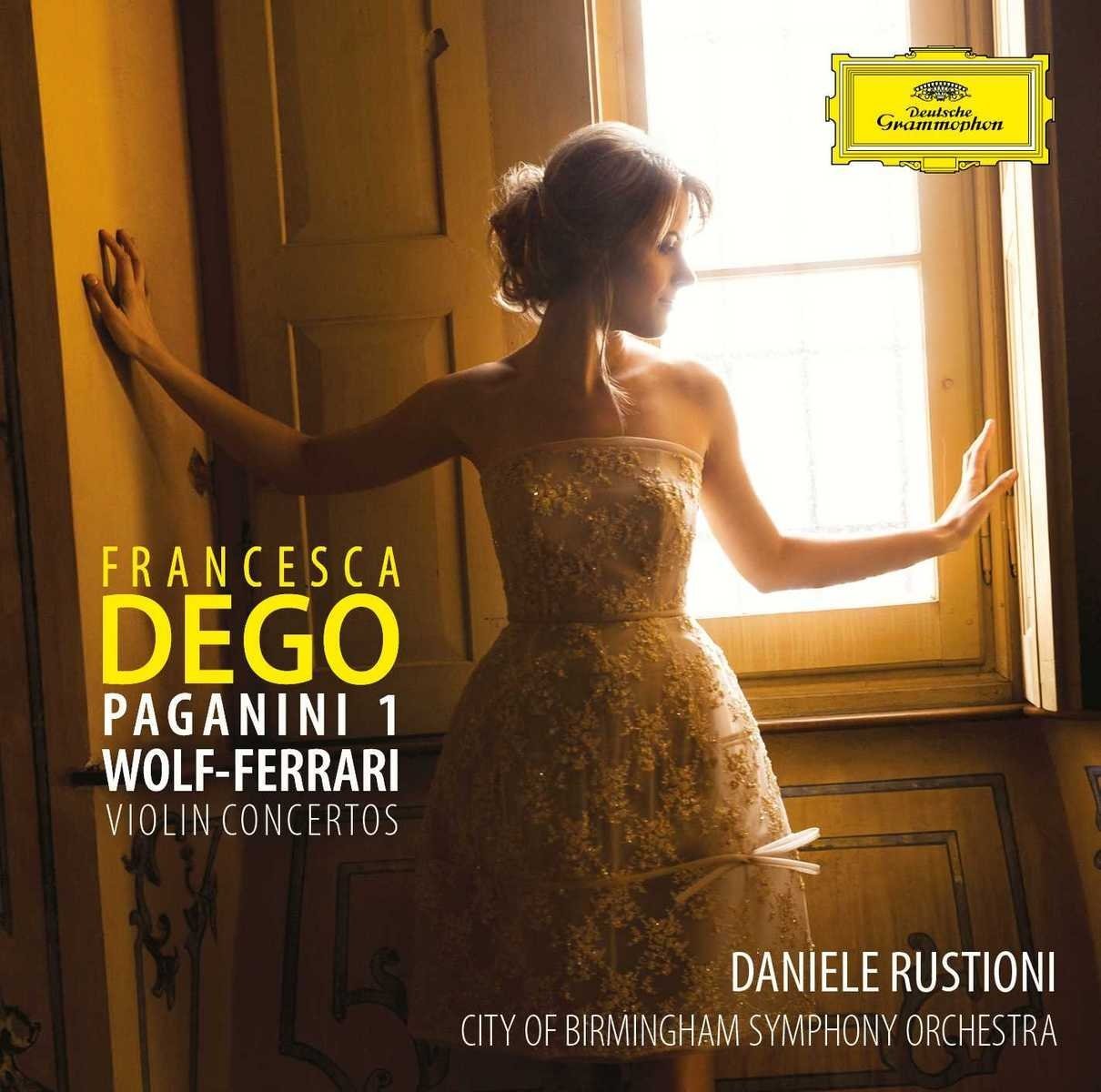 A fascinating 72 minute album, containing two violin concertos that are all too easily overlooked. And played by a fine young Italian violinist Francesca Dego, partnered by her husband, the rising Italian conductor Daniele Rustioni. It also adds to the pleasure of this album, that the orchestra here is the City of Birmingham Symphony Orchestra, not as often heard on CD these days as it used to be.
Paganini was the legendary violinist of the first half of the 19th century, and wrote a lot of music to dazzle his audiences. They are not at all well known these days, and for many his Violin Concerto No1 will be a new discovery. And, I feel sure, a really welcome one. Because as well as all the razzle dazzle, there's a lot of musical substance, including some fine tunes.
Its companion, Ermanno Wolf-Ferrari's concerto is a near total rarity, which I didn't know before the arrival of this album.
It's an eloquent piece that rewards careful listening, as it doesn't give up all its secrets at once. It's a substantial, four movement work, with one of the most elaborate cadenzas in any 20th century violin concerto (it was composed during WWII).
I especially love the second movement, Romanza, which is eloquent, and melodic, but not in a catchpenny way. In fact, this is a strikingly sophisticated piece whose neglect, now I have heard it, is to me surprising.
This album will give a lot of pleasure to music lovers, who already know the Brahms and the Bruch etc, and want to delve a little deeper into rewarding violin concertos that are far from familiar.
BARGAIN BOX
Sviatoslav Richter: Live at Carnegie Hall 1960
Sony (13CDs)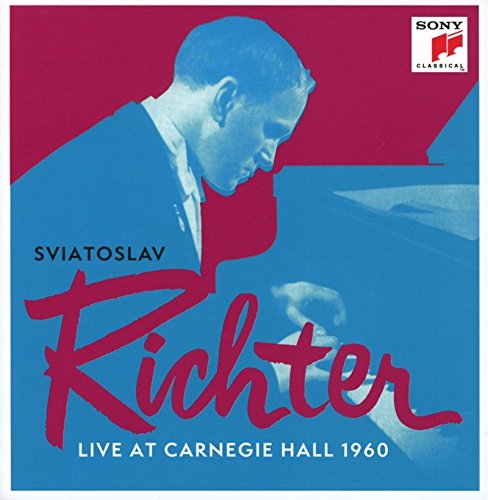 Back in the Cold War, Soviet artists were not allowed to travel freely to the west. But rumours of the greatness of men like Richter percolated widely through musical circles. So when it was announced that Richter would spend 3 months in the US in the autumn of 1960, the clamour for tickets was extraordinary, and the amount of publicity generated by a classical artist unprecedented.
Here's the aural record of this tour. Five recitals at Carnegie Hall in October 1960, and then, by popular demand, two others over Christmas 1960.
Richter was the kind of musician who was always at his best live, and there is some phenomenal playing here, centred on Beethoven, but spreading much wider to Chopin, Schubert, Schumann and elsewhere.
If you have a friend/relative to whom you want to give a special Christmas gift, especially someone who admires great piano playing, and can appreciate a unique occasion, this is certainly the set for you.
Richter was one of the greatest pianists of the 20th century, and you will rarely experience his genius better than here.