Six in 10 classical musicians have been sexually harassed, survey reveals
4 December 2017, 16:49 | Updated: 4 December 2017, 16:53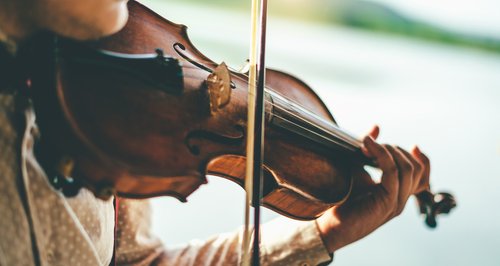 A study by the Incorporated Society of Musicians finds 60 per cent of people who work in classical music have experienced sexual harassment and discrimination.
Six in 10 people working in the UK classical music industry have experienced sexual harassment and discrimination, according to a survey carried out by the Incorporated Society of Musicians (ISM).
60 per cent of those surveyed said they had experienced sexual harassment or discrimination while working in the classical music sector, with 70 per cent of self-employed workers saying they had been harassed.
The survey found orchestras and ensembles were the "primary place" where harassment occurs.
Read more: James Levine accused of molesting teenage boys
Deborah Annetts, chief executive of the ISM, said:
"The primary place in which it's taking place is in orchestras and ensembles, but also there is quite a high level of activity within schools and conservatoires, which is extremely concerning, that there is a very high level of sexual harassment going on within the music community."
Three-quarters of respondents said they had been harassed, but hadn't reported the incidents because they were afraid of losing their job.
A statement on the ISM's website says: "The music sector – where there is so much freelance work and people depend so much on personal contacts to get work – is exactly the kind of environment where discrimination can thrive.
"It is important that we work together to make the change we all desire and we hope that with the launch of this survey we can create a better future for all musicians by identifying practical solutions."
Musicians are being encouraged to share their suggestions and experiences anonymously on the ISM website.
Separately, the magazine Arts Professional carried out a survey of workers across the Arts. The magazine's editor Frances Richens told The Guardian she doesn't think arts organisations are doing enough to combat harassment and discrimination.
"There is a really widespread problem that is deeply rooted in the sector and that unfortunately arts organisations are not responding to adequately," Richens said.
800 of those surveyed by the magazine were aware of sexual harassment in the arts, and 500 had been harassed themselves.