A third of musicians suffer from eating disorders, according to new study
18 July 2017, 12:24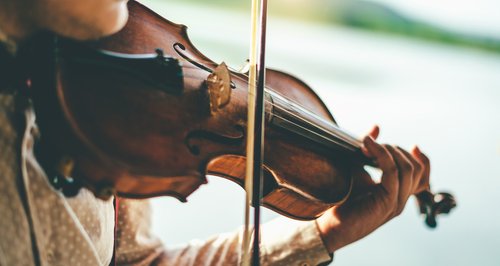 A new study published in the scientific journal Eating and Weight Disorders has found that musicians are more likely to suffer from eating disorders because of stress, anxiety and perfectionism
The authors of the study surveyed 301 musicians over the age of 18, 86 per cent of whom were classical musicians.
The study found that just under a third (32.3 per cent) of musicians said they were suffering from, or had suffered from, an eating disorder such as anorexia nervosa, bulimia nervosa or binge-eating disorder.
The triggers mentioned by the musicians surveyed included exams, stress, concerts and perfectionism. Perfectionism was found to be higher in classical musicians than the other musicians included in the survey.
Musicians travelling abroad, including music students, professionals and soloists were more likely to suffer from an eating disorder.
The study also found that 41.67 per cent of female musicians had suffered from an eating disorder, compared to 18.27 per cent of male musicians.
The authors of the report, Marianna Evangelia Kapsetaki and Charlie Easmon, concluded: "Eating disorders are prevalent in musicians and possible risk factors are their increased perfectionism, depression, anxiety and stress due to the demands of their job."
"A musician's unpredictable work schedule, performing and low income are major factors which… draw them into a vicious circle of unhealthy eating," said Kapsetaki and Easmon.
They highlighted other risk factors for musicians including "the cultural idealization of thinness and attractiveness", "pressure from parents and teachers, competitiveness, peer pressure" and puberty "which constitutes a major transition point in the control of musicians' eating habits".
82.8 per cent of the musicians surveyed were instrumentalists, while 31.3 per cent were singers, 4.5 per cent were composers, 2.2 per cent were musicologists and 1.5 per cent were conductors (2.4 per cent were classed as other).
For more information about eating disorders, visit the Beat website. To help musicians in the UK, you can make a donation to Help Musicians UK, who support professional musicians at times of crisis.