Music teachers' salaries not keeping up with inflation, finds new survey
26 February 2018, 10:25 | Updated: 26 February 2018, 10:32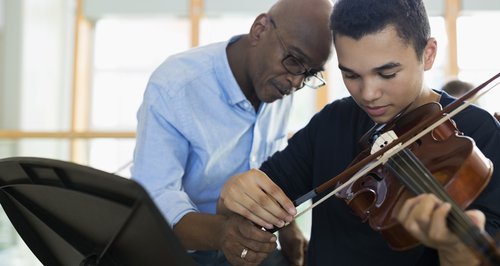 According to research by the Incorporated Society of Musicians (ISM), 57 per cent of self-employed teachers haven't had a raise since September 2016
The ISM found that music tuition fees hadn't kept up with cost of living for a second year in a row.
57 per cent of self-employed, part-time music teachers in schools have not had an increase in their rate since September 2016.
Those who did, received an increase of between 90p and £2 per hour. The average increase in salary was £1 per hour.
The research found that less than half (40 per cent) of teachers said they were expecting an increase in the next 12 months.
Of the private music teachers surveyed, only 35 per cent said they had increased their private teaching rates over the previous year.
"The results of our annual teacher' fees survey have again painted a concerning picture of a workforce under pressure," said Deborah Annetts, chief executive of the ISM.
"It is essential that music teachers, like every other profession, are properly remunerated for the time, skill and hard work that goes into doing what they do.
"Music should not be taken for granted. The current situation revealed by these results needs to change."
The survey also reported a significant difference between how much music teachers are paid in independent schools, in state-funded schools and by music services and hubs. Teachers are paid significantly more in London and Greater London than teachers elsewhere in the UK.
Find out more about the results of private teaching, self-employed and employed teachers and accompanists here.