A high fashion brand is selling the most extra violin handbag, and it's a lot.
30 July 2020, 12:44 | Updated: 30 July 2020, 15:45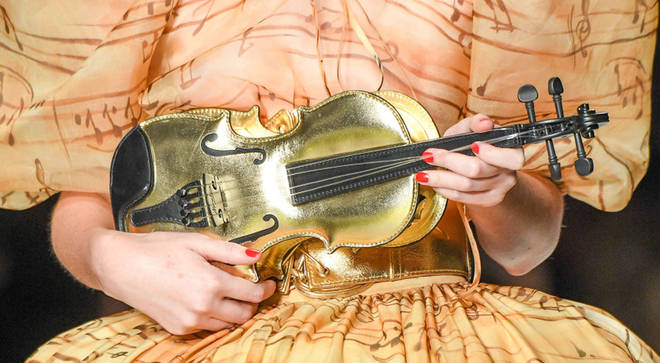 We're no longer just playing our prized instruments – we're wearing them too.
Nothing says you're passionate about music quite like a gold, extravagant and *slightly* over the top violin bag.
And no, we're not talking about a bag for your instrument.
This Moschino, gold-tone leather accessory is possibly the most extra piece of musical fashion we've ever laid eyes on.
It's even got 'functioning tuning pins' and a metal bridge.
Read more: The ultimate classical music fashion accessories >
But one of the best parts is how you can actually carry the bag (just try not to focus too much on how the model is holding it).
It has a strap that hooks over the shoulders – but this is detachable.
We reckon trying to position it under your chin would be a bit impractical for day-to-day life, but the stringed satchel can be held against the body or tucked beneath an arm.
It's only to be expected that an accessory as extravagant as this carries a hefty price tag – £948.50 to be precise...