New releases: Menahem Pressler - Clair de Lune, Phamie Gow - Beyond the Milky Way
26 March 2018, 10:12 | Updated: 26 March 2018, 12:08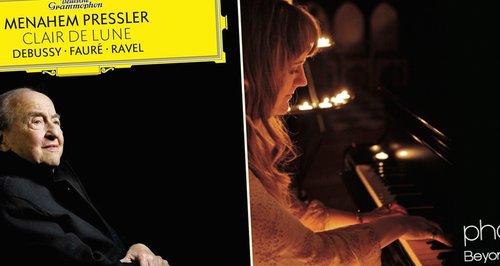 Throughout the week Classic FM's presenters bring you the best new recordings, including world exclusives and premiere broadcasts of latest releases.

John Suchet plays a track from his featured Album of the Week at 10.15am every weekday.
Menahem Pressler - Clair de Lune (Debussy, Fauré, Ravel)
Deutsche Grammophon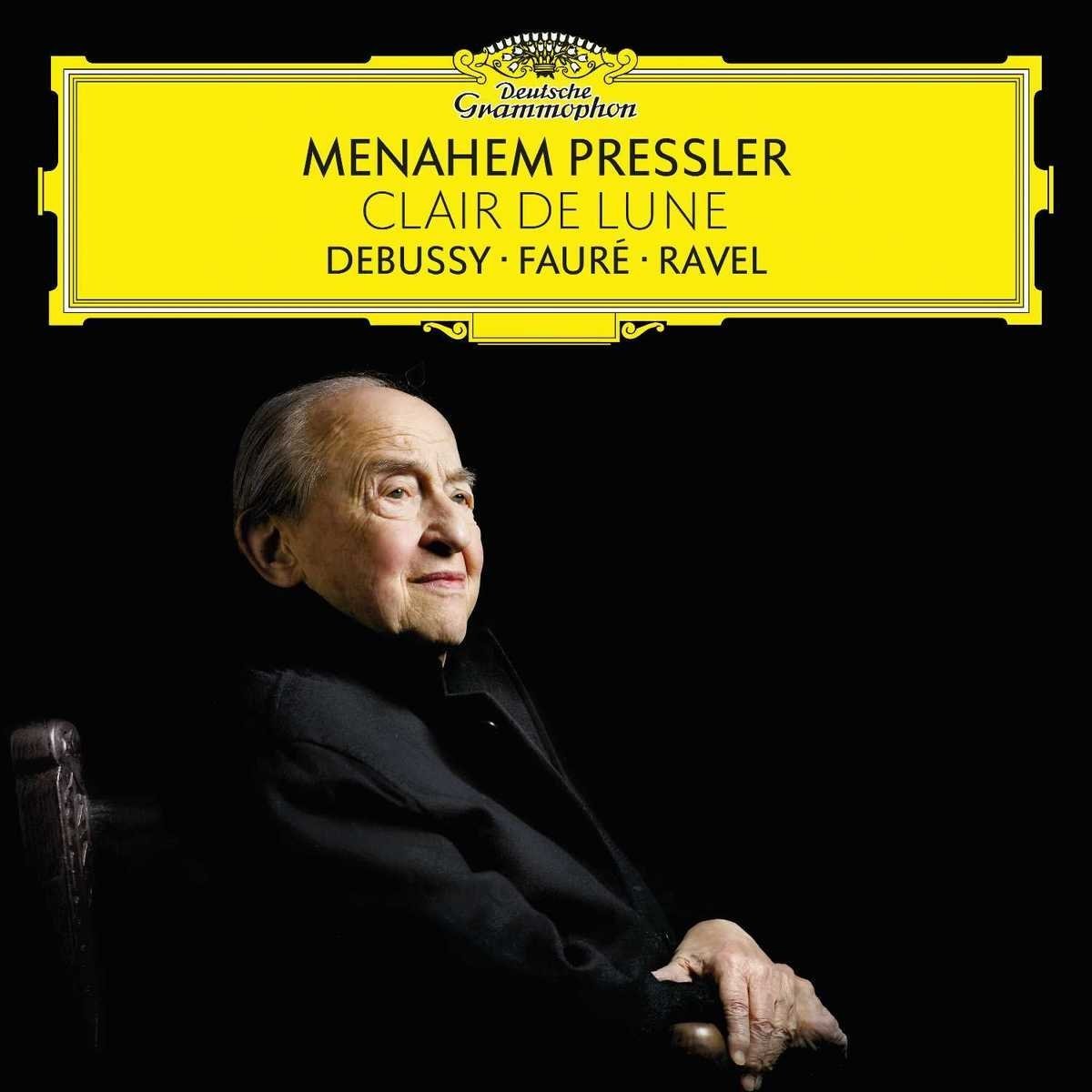 Recorded at the grand old age of 93, Pressler's latest effort is a typically stunning display of virtuosity and sensitivity, rendered all the more impressive by the sheer longevity of his career. True, the repertoire is not among the most challenging in existence, but these French crowd-pleasers are given new interpretations by one pianist who has certainly heard his fair share of them over the years.
> Purchase on the Classic FM Store

John Brunning plays a track from his featured Drive Discovery at 6.15pm every weekday.
Phamie Gow - Beyond The Milky Way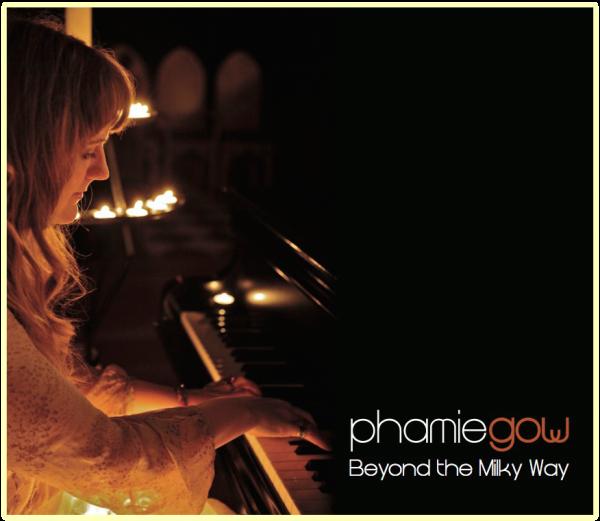 She's a harpist, composr and singer, but on this latest record, Phamie Gow is very much a pianist first and foremost. Another collection of tranquil gems for the piano, Beyond The Milky Way also features the string ensemble McOpera (usually to be found playing with the Scottish Opera Orchestra), adding still further colours to Gow's rich soundworld. Financed by a crowdfunding campaign, Gow's latest record has a suitably communal and collegiate feel that permeates each of these 10 compositions.

David Mellor picks out his three favourite new releases and re-releases every week - including his own Album of the Week and a Bargain Boxset - bringing you lots of new recordings to explore.
Michael Collins, Swedish Chamber Orchestra - Crusell, The Clarinet Concertos
Chandos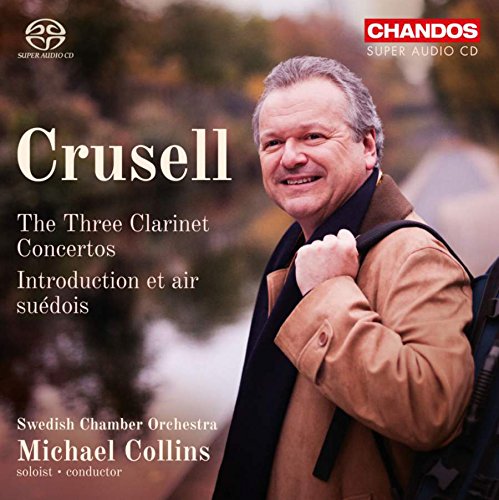 The Swedish virtuoso Bernhard Henrik Crusell (1775-1838) was known all over Europe as an outstanding player, and also a very capable composer of music for his own instrument.

Michael Collins latest album, where he also directs the excellent Swedish Chamber Orchestra, features his three surviving concertos, and an extended set of variations on a Swedish air.

At 75 minutes, this is excellent value, and all the playing is first class.

Crusell was a good composer, though not a great one. His music bubbles along, like a garrulous friend. There's none of the substance to be found in, say, Mozart's Clarinet Concerto, but much to interest and entertain. And Collins is a complete master of this music.

Even by his own high standards, this is a first class album.
Passio - Music For Easter
Brilliant Classics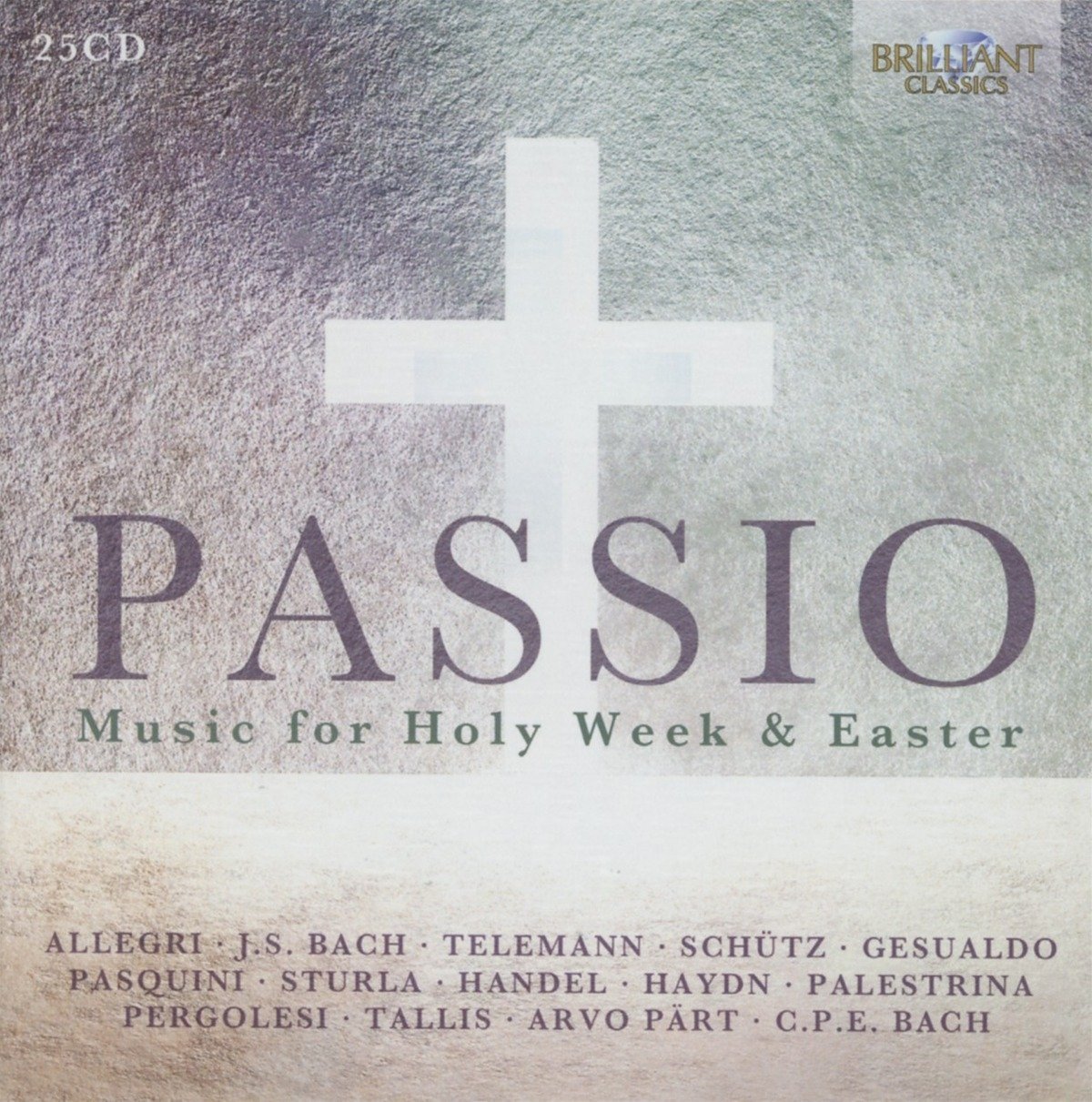 This compelling collection of Passiontide music is, at the price (£44 at mdt.co.uk), a first-class bargain.

The heart of this collection – Bach's St John and St Matthew Passions and Handel's Messiah – come from excellent mid-90s recordings by the Choir of King's College, Cambridge under Stephen Cleobury, with generally excellent British soloist.

The recordings in this box date from 1978 to 2013, and while generally well chosen, there are inevitably a few mediocre ones, - like the 1978 Haydn Stabat Mater - though thankfully no absolute duds.

It's good to have 4CDs by Georg Philipp Telemann. His life overlapped with Bach's, and he was, in his own time, by far the more famous. Today, however, he is almost forgotten except in specialist circles.

The most recent recording, from 2013, contains vivid performances from Italy of Carlo Gesualdo's Tenebrae Responses. Gesualdo had huge talent, but was half crazy, and murdered his wife and her lover when he caught them in flagrante. As it was Italy, he got away with it!

Undeniably, some of the music in this box will drive you back into the arms of Bach and Handel with a sigh of relief. But it's still a fascinating lucky dip.
Romain Descharmes/Malmö SO/ Marc Soustrot - Saint-Saëns Piano Concertos Nos. 4 & 5
Naxos
Naxos complete Romain Descharmes' survey of the Saint-Saëns Piano Concertos with an album of his last two concertos; No.4 composed in 1875, and No.5, called the 'Egyptian', completed 20 years later.

Neither of these are world-beaters, and neither keeps a place in the concert hall. But both, for different reasons, are well worth listening to on disc.

No.4, composed 9 years before Saint-Saëns celebrated 'Organ' Symphony, is obviously a dry run for it both in terms of its structure – two movements, with two very different sections in each movement – but also in the way some of the thematic material is used. For instance, the rippling piano effects towards the end of the second movement, are clear pre-echoes of what was to come in the Symphony.

Romain Descharmes, ably accompanied by the Malmö Symphony Orchestra under their music director, Marc Soustrot, despatches these lightweight concertos with charm and finesse.
No.5, the so called "Egyptian", pays tribute to Saint-Saëns devotion to North Africa and Egypt, which he visited frequently, for a variety of reasons, not all of them suitable for discussion here…

No.5 was composed in Luxor. It's not as exotic as it is sometimes described, but the slow movement has Arabic colour aplenty, whilst the finale is a lightweight scherzo movement, that, as performed here, is thoroughly entertaining.

At the price, this is a serious bargain, despite a duration of only 55 minutes.