David Mellor's Album Reviews: Mozart, Mendelssohn and Brahms
24 May 2019, 15:53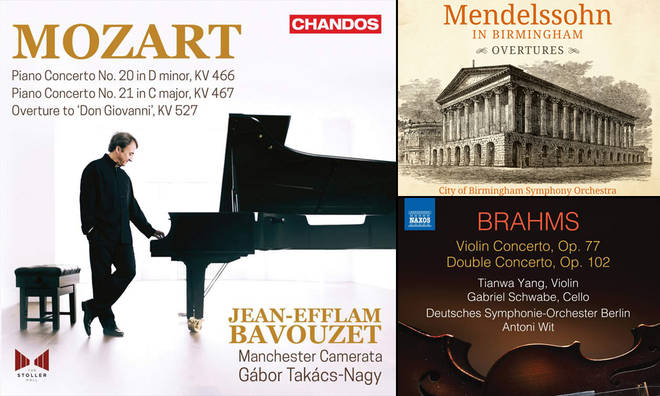 Every week, Classic FM presenter and music expert David Mellor reviews the best new releases and re-issues from the world of classical music.

Albums of the week
Mozart: Piano Concertos – Jean-Efflam Bavouzet
Chandos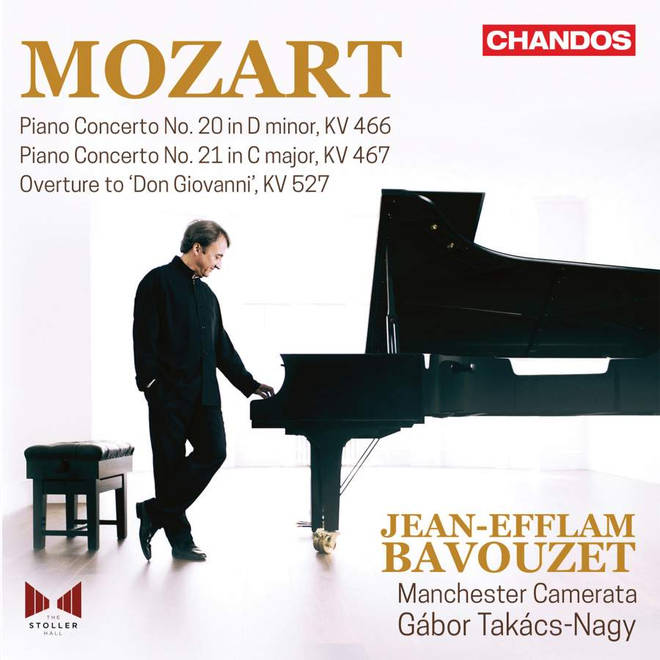 Mendelssohn in Birmingham: Volume 5 – City of Birmingham Orchestra & Edward Gardner
Chandos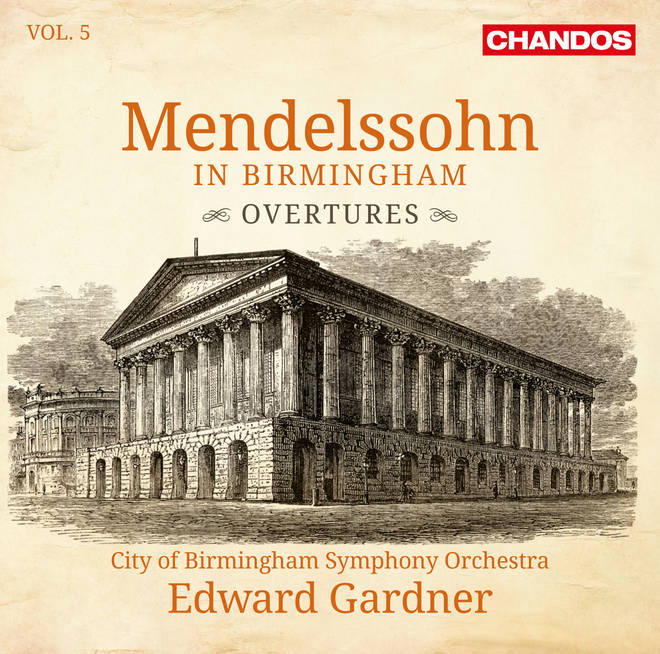 Two of the latest Chandos issues, to continue my celebration of their 40th birthday.
Jean-Efflam Bavouzet has recorded the Complete Solo Piano Works of Debussy and Beethoven, and now arrives at Vol. 4 of his Mozart Piano Concerto series.
Since concertos Nos. 20 and 21 are amongst the best known in this genre, this is an attractive way for newcomers to Mozart's piano concertos to dip in to them, and for more experienced listeners to get real pleasure out of Bavouzet's playing, and the alert accompaniments of the Manchester Camerata, a fine original instruments orchestra, under their conductor Gábor Takács-Nagy.
Gábor was the founding lead violin for almost 20 years of the celebrated Takács Quartet, so there's very little he doesn't know about phrasing this kind of music, and he and Bavouzet form an excellent partnership, delivered to the listener in Chandos's usual terrific sound.
The last of Ed Gardner's Mendelssohn in Birmingham series, Vol. 5, reflecting the relative frequency for those times that Mendelssohn performed in Birmingham, is in many ways the best. Its eight overtures, some of them well known like the Hebrides, and the Midsummer Night's Dream, and some really obscure like the overture to his oratorio Paulus, or the so-called Trumpet Overture, first drafted when Mendelssohn was only 16.
The problem here, though, is that if you have been collecting earlier volumes in this series, you will already have four of these overtures, i.e. 40 minutes of the 75 minutes to be found here.
If you haven't bought any previous issues, this is the one to have. Gardner and the CBSO are competitive, but by no means outstanding in the symphonies against so much international competition.  But this well assembled and generous collection of overtures is as good as you will get shedding light on a not always fully appreciated aspect of Mendelssohn's genius, his mastery of these delicious, small orchestral pieces.
Buy Mozart: Piano Concertos here >
Buy Mendelssohn in Birmingham: Volume 5 here >
Best bargain
Brahms: Violin Concerto & Double Concerto – Tianwa Yang, Gabriel Schwabe, Antoni Wit & Deutsches Symphonie-Orchester Berlin
Naxos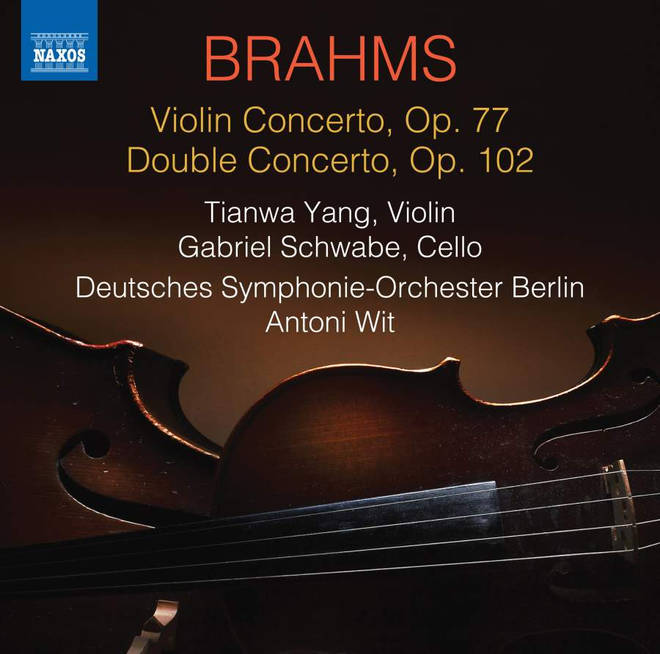 This is an outstanding bargain, which would be competitive at full price, and is an absolute snip at bargain price, for a mid-2017 recording, with first class sound, featuring some outstanding musicians, and lasting over 70 minutes.
The violinist Tianwa Yang will be well known to regular Naxos listeners. She has won awards for her recordings of the music of Ysaye, Sarasate, and Mendelssohn, amongst other things. She is joined for the Double Concerto by the exceptional young cellist Gabriel Schwabe.
The orchestra, the Deutsches Symphonie from Berlin, is one of Germany's finest, and they're conducted here by the veteran Antoni Wit, Poland's most celebrated living conductor.
There is so much to enjoy here, notably the gleaming tone of Yang in the slow movement of the Brahms concerto, and the eloquence throughout of the principal oboe.
The big, beefy sound the orchestra is given here, really suits this most tough minded of romantic music. Don't miss this.
Buy Brahms: Violin Concerto & Double Concerto here >
Join David Mellor on Sundays 7pm – 9pm on Classic FM.